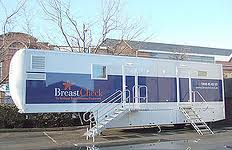 The Marie Keating Foundation will hold a free breast cancer seminar in Gallagher's Hotel, Letterkenny this Friday, 23 October for women affected by breast cancer and their loved ones.

The event will take place from 1.30pm to 4.30pm and include an overview of breast cancer, given by Prof Michael Sugrue, Letterkenny General Hospital, a talk by Dr Janice Richmond, Advanced Nurse Practitioner.
A breast cancer survivor will tell her story and the seminar will also include a session on mindfulness given by Patricia Swann, a local complementary therapist. The seminar is free of charge but registration is essential.
You can register at www.mariekeating.ie or by calling Angela Egan on 01 628 3726.
Speaking ahead of the seminar, Helen Forristal, Director of Nursing Services, the Marie Keating Foundation, said, "One in ten women in Ireland will be diagnosed with breast cancer at some stage in their life so it is a disease that affects many of us, be it personally or through someone we are close to. This seminar is designed to give you a better understanding of breast cancer and how you or a loved one can prevent, fight and recover from the disease. The more we know about cancer, the more empowered we are so I hope to see as many of you as possible there."
This event is kindly supported by Roche.
Women attending the event are invited to bring along an old or unwanted bra as part of the Marie Keating Foundation's Give Your Bra for Breast Cancer campaign.
The campaign, which is proudly supported by Roche, will see the Marie Keating Foundation receive €1 for every bra donated throughout the month. There are also drop off points around the country, including Marks & Spencer stores, Harvey Norman stores, Sam McCauley Chemists, and others. The full list of drop off points is available at www.mariekeating.ie.
Bras can also be posted to the Marie Keating Foundation. This year, the cancer foundation is also calling on people to celebrate breast cancer survivors and women currently going through the disease by uploading a photo of a bra to Facebook, Twitter or Instagram using #SayBravo and texting BRAVO to 50030 to donate €2 to the Marie Keating Foundation.
100% of your donation goes to the Marie Keating Foundation across most network operators. Some operators apply VAT which means that a minimum of €1.63 will go to Marie Keating Foundation. Service Provider: LIKECHARITY. Helpline: 076 680 5278
Tags: