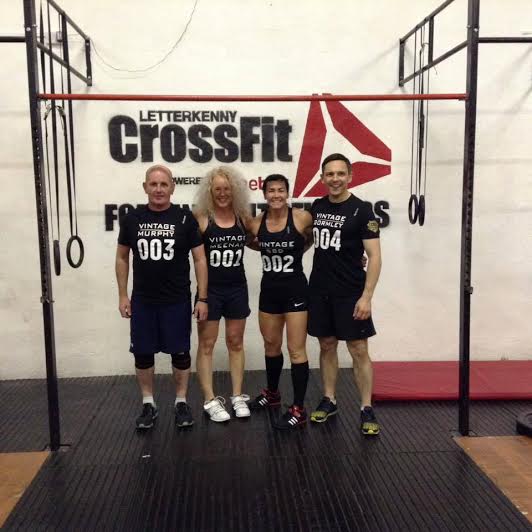 SIX teams from Letterkenny's FitHub Gym are off to Dublin tomorrow to take part in Ireland's largest two-day Crossfit style event, "The Filthy 150".
The strength and fitness event takes place at the National Basketball Arena over the Bank Holiday Weekend and teams from all over the country are expected at the fitness competition.
Competitors from FitHub have been packing in as much training as possible over the past six weeks in preparation for the event.
FitHub Head Coach Neil Barrett described the commitment from the teams as "unbelievable"
He said: "We have had training sessions on Sundays for everyone taking part and the dedication and focus has been unreal.
"Some of those taking part are relatively new to Crossfit and they have really enjoyed the training. Yes, everyone has worked hard but it has also been a great atmosphere and a lot of fun. We want everyone to go to Dublin and, above all, have a good time and meet other people who enjoy Crossfit.
"It is also great to see people from different age groups participating in this. It shows that Crossfit is open to all levels of fitness".
Tags: