Right2Water in West Donegal say they have been contacted by people who have received text messages from Irish Water requesting payment.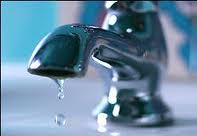 The group claims people have been left with the impression that their water may be cut off if they do not accede to this request.
A spokesman for Right2Water Donegal said "We wish to reassure people that there is nothing in the Water Services Act that gives Irish Water the permission to cut off anyones water. The Government have also stated this in the past.
"We condemn Irish Water for behaving in a manner that amounts to psychological bullying ,and view this type of measure from Irish Water as a sign of their desperation in regards to the low numbers who have actually paid this unjust charge."
They say their advice to people who receive this type of contact from Irish Water, is ignore it.
"They cannot cut off your water and there is no sanctions for non payment to at least 3 months after your FOURTH bill. By that time Water Charges will have become an election issue and you will have your chance to use your vote to punish this government for implementing the water charges in the first place and driving another nail into the coffin of Irish Water – surely the most shambolic organisation in the history of the state," added a spokesman.
Tags: