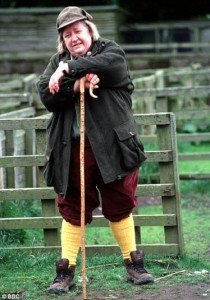 BY EMMET RUSHE: More than 90% of farmers from across Donegal were found to be overweight or obese following a free health check clinic carried out at Raphoe Mart.
The Irish Farmers' Journal teamed up with Full Health Medical, ICOS and Movember Ireland to bring these free checks to marts around the country.
Three out of four farmers were also suffering with problems with their blood pressure and a high percentage reported suffering with their moods and also with stress.
Farming has always been an active job, but the number of farmers who are active outside of their work on the farm is very low.
Couple this with a poor diet and add stress, lack of sleep and financial pressure, and you can see why there is a problem.
The Irish Heart Foundation ran a similar program in 2014 called Farmers Have Hearts, FHH.
The FHH program was again set up in order to run health checks on farmers at marts.
Their reasoning for this was simple.
They found from the study that;
'Overall, farmers felt that heart health checks at marts were a good initiative for a number of reasons. Almost half of farmers (41.9%) said that they 'would not have had a health check otherwise'; 14.0% said that it raised health awareness; while 12.8% stated that 'meeting the IHF at the mart broke the ice and helped to overcome fears of getting a health check done'.
The FHH study was run from October 2013 until May 2014 and their findings were as follows;
The majority (82.1%) of farmers reported being aware of a family history of heart disease and/or stroke or diabetes.
Almost half of farmers (46.0%) had high blood pressure (≥ 140/90 mmHg).
Specifically 44.0% had elevated systolic blood pressure (≥140 mmHg) and 25.9% had raised diastolic pressure levels (≥90 mmHg).
Almost half of farmers (46.1%) had raised total cholesterol levels (≥5.0 mmol/L), 44.4% had elevated LDL levels (>3.0 mmol/L) and, of these 3.9% had LDL levels ≥4.5 mmol/L.
The vast majority of participating farmers were found to be overweight or obese.
Based on BMI measurements, 86.4% of farmers exceeded recommended BMI levels (BMI kg/m2 25.0) and of them 35.6% were classified as obese (BMI kg/m2 30.0+).
Similarly, for waist circumference, 79.5% of farmers exceeded recommended waist measurements (≥ 37 inches) and of them 37.8% were classified as 'at high risk' (40+ inches).
In relation to self-reported health measures, one third of participating farmers (35.5%) reported not physically active for 5 days or more a week and 34.5% reported not active for 30 minutes on physically active days.
The majority of farmers (64.2%) reported experiencing stress 'sometimes' and 16.2% reported feeling stressed 'most of the time'.
A minority of farmers (17.8%) reported smoking, of which 64.7% reported smoking more than 10 cigarettes a day.
Almost half of farmers (46.4%) reported that they drank alcohol on a regular basis and 25.0% of 'drinkers' reported drinking >17 standard drinks a week.
A majority of farmers (77.7%) were found to have three or more CVD risk factors based on objective measured health outcomes from the heart health checks.
In relation to non-measured self-reported health, 79.7% of farmers had one or more risk factors for 6 CVD.
Combined measured and non-measured health outcomes, the majority (80.7%) of famers had four or more CVD risk factors.
Dr Jack Halligan from Full Health Medical, who ran the checks at Raphoe mart, said that a significant difference in cholesterol levels was found between Raphoe and a similar study in Roscommon.
He posed the question 'Does Red meat in Ulster have a higher fat percentage than the red meat in Connacht?'
When you look at the report from last year by the Irish Heart Foundation, it isn't as simple as saying that red meat could be the main problem when it comes to higher cholesterol levels.
You would have to look at the diet and lifestyle as a whole within the area before you could demonise a single food group.
Dietary intervention and being active outside of their work on the farm will be a huge help to farmers regarding all areas found in both studies.
• Switching to whole foods with each meal.
• Make the majority of their carbohydrates at each meal with vegetables.
• Eating lean protein with each meal.
• Reducing the amount of processed foods.
• Lowering their alcohol intake.
• Increasing their water intake.
• Changing the way they cook their foods, less frying and more grilling and steaming.
• Stop eating biscuits and bars straight after your dinner.
• If you have to eat before bed, have a protein rich meal.
For physical activity find something you enjoy doing and try and add it in 2-3 times per week at least.
It can be as simple as organising a game of astro turf with other farmers a few nights per week or any other activity you might enjoy.
Apart from the exercise you are also getting to de-stress for a few hours each week, it will allow you to switch your mind off from work and any other stresses that come from being in the farming business in the current climate.
In Ireland farming is still predominantly a male profession with 80% of farm holders being male. Although farming is traditionally associated with a healthy lifestyle, farmers are disproportionately affected by lifestyle diseases.
With any health or weight related problem, physical activity and a healthy diet will always be the best way to start to make a change for the better.
#TrainSmart
For more information, contact me through the link below.
https://www.facebook.com/pages/Rushe-Fitness/120518884715118?ref=hl
* Emmet is the owner and operator of Rushe Fitness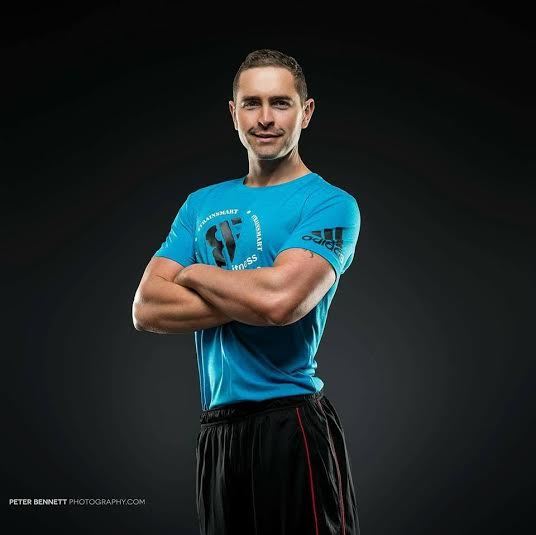 Tags: