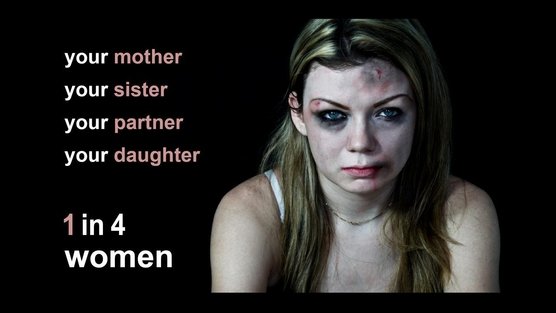 RAPHOE NOTES:
Raphoe Family Resource Centre:
16 Days of Action Opposing Violence Against Women
Raphoe Family Resource Centre is once again taking part in the Women's Aid National Action Campaign to highlight the fact that one in five Irish women live with domestic violence.
On Monday 7th December at 7.30pm, in front of the Volt House, we are asking people to gather to observe a minute's silence, followed by a poetry recital and the release of balloons in memory of the women who have been murdered in the Republic of Ireland since 1996.
The 16 Days of Action Campaign provides the opportunity for individuals and groups around Ireland and the world to assist women in finding their voice, raise awareness of violence against women and to show solidarity with women who are suffering domestic violence.
Domestic violence is not acceptable and it is the responsibility of each of us to break the silence around domestic violence. It takes everyone in our communities and society to change attitudes about what is a healthy relationship. Everyone has the right to freedom and safety.
We hope to reach out to as many women as possible by our participation in the 16 Days of Action but it is also important that men show their support, so please come along to the event on Monday 7th December.
Something Special Group
The Something Special Support Group's next meeting is taking place on Tuesday 8th December at 8.00pm.
If you are a parent/guardian of a child with delayed communication or learning skills or Autism Spectrum Disorder, you will find support, advice and information by attending this support group.  New members are always.
If you would like more information about the support group contact Melanie on 0749145796 / 0873641503
'Connecting With Young Men' Training
The Family Resource Centre and the Men's Health Forum in Ireland (MHFI) are hosting a free one day workshop on engaging with young men on Monday 30th November 2015. The workshop has been developed by MHFI, a new Unit within the highly successful 'Engage' National Men's Health Training Programme. It has been funded by the HSE's National Office for Suicide Prevention.
From March 2011 to October 2012, the Men's Health Forum in Ireland coordinated an all-island action learning project which sought to identify a range of possible means to promote positive mental health among young men. The final report made 12 key proposals with number 10 outlining the need to develop a training programme for frontline staff on how to effectively engage with young men. The Workshop content/format is based upon follow-up research which MHFI conducted to identify the training needs of a wide variety of organisations, how the training might be delivered and the content of the package.
The Workshop will focus on the WHY and HOW to build relationships with young men and the objectives are to demonstrate why it is important to work with young men as a specific group; help participants reflect on their own value base, experience, attitudes towards, and expectations of young men; explore the world of young men, the issues that they face, and the opportunities that exist to engage with them; consider the practicalities of what works; increase the confidence of participants in relation to working with young men.
The workshop will be of interest to a broad range of service providers and practitioners who wish to connect in more meaningful ways with young men. To book a place please contact Tony on 074-9145796 or on 087-3641503.
Little Smiles with Big Dreams
Little Smiles with Big Dreams is a parent and toddler group that meets every Wednesday morning at 10:30am – 12 noon in the Family Resource Centre.  Anyone who is in care of a child whether an aunt / uncle/ child-minder or grandparent is welcome.  The kiddies can get involved in messy play, free play, story time and music time where the adult can enjoy a cuppa tea and meet other adults.  Parent and Toddler Groups are a great way to enhance your little one's confidence and meet others of their age.
Raphoe Walking Group
The Walking Group meets every Thursday morning at 10.30am.  All abilities are catered for. And an important element of the group is coming in afterwards to have a chat and a cuppa! New members are always welcome so please feel free to join us on Thursday mornings!
Raphoe Boxing Club
Congratulations goes to Raphoe's Ballindrait- based schoolboy starlet Liam Crawford who turned in a veterans display of ring craft on Thursday night last in Newry Co. Down when he outpointed Ryan Haughty, Carrickmore B.C. to win the Ulster 9 Counties Schoolboy 42kgs Championship title in front of a crowd of 400 plus.  Well done Liam from everyone at your local club.
On Saturday night last, Raphoe Intermediate boxers Ruairi McGlinchey, Danny Duggan and Cathal McLaughlin were in action at a major tournament in the Bayview Hotel, Killybegs, when a Donegal Select faced the Garda Boxing Club, Dublin.  Ruairi McGlinchey turned in a very impressive display of power-punching when he outpointed Garda Barry Purcell.  At 71kgs Danny Duggan was red-hot on the night when he disposed of Garda Mark Grant midway through Round 3.  At middle-weight, Cathal McLaughlin turned in a great display of guts and courage only to lose out on a split decision to Garda Dan Hoolahan from Kildare.
On Sunday night last club boxers Liam McMonagle, Danny Duggan and Cathal McLaughlin represented Donegal versus Sligo/Leitrim in Letterkenny.  Liam gave a good display of quick-fire fist action only to lose out on a split decision to Paddy Myres from Sligo.  Danny Duggan lost on points to James Lynch of Leitrim, but Cathal McLaughlin was red hot on the night when he out pointed Sligo's Barry Kennedy in a great battle of skill and wits.  Well done to all three from everyone at the Raphoe Club.
Tickets are now on sale for the Clubs Annual Christmas Draw and there are five prizes up for grabs.  Tickets are keenly priced at €1 each or a book of six for €5.  Sincere thanks to Ciaran McCullagh and Christy O'Donnell for the sponsorship of this annual fundraiser for the boxing club.
Slimming World Raphoe
Raphoe Slimming World has moved to a new venue. We will now meet every Tuesday night in the Cathedral Hall, Raphoe at 7.30pm. Now is your chance for a fresh start. How would you like to be a half stone or a stone lighter by Christmas? Come along and join our warm friendly group. For further information contact Geraldine on 086-3348048.
Please note that items for the Raphoe Notes should be placed in the box provided in the Post Office on or before 12 noon on Fridays. Items can also be emailed to raphoefrc@eircom.net or handed in to the Family Resource Centre, The Volt House. Items should be submitted at least one week in advance of publication of local press.
Tags: