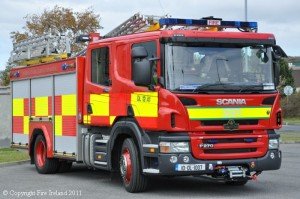 FIRE crews using cutting equipment rescued an elderly lady from her car yesterday following a two vehicle collision in Donegal.
Resources from Strabane and Crescent Link stations in Derry were dispatched to the crash on the Derry Road outside Carrigans around 1.20 pm.
Firefighters used hydraulic cutting equipment to release a 73-year-old woman from one car.
The other casualty, a 61-year old man suffered shock, was out of the vehicle on arrival of rescue teams.
Both casualties were taken to hospital by Donegal Ambulance Service.
Tags: