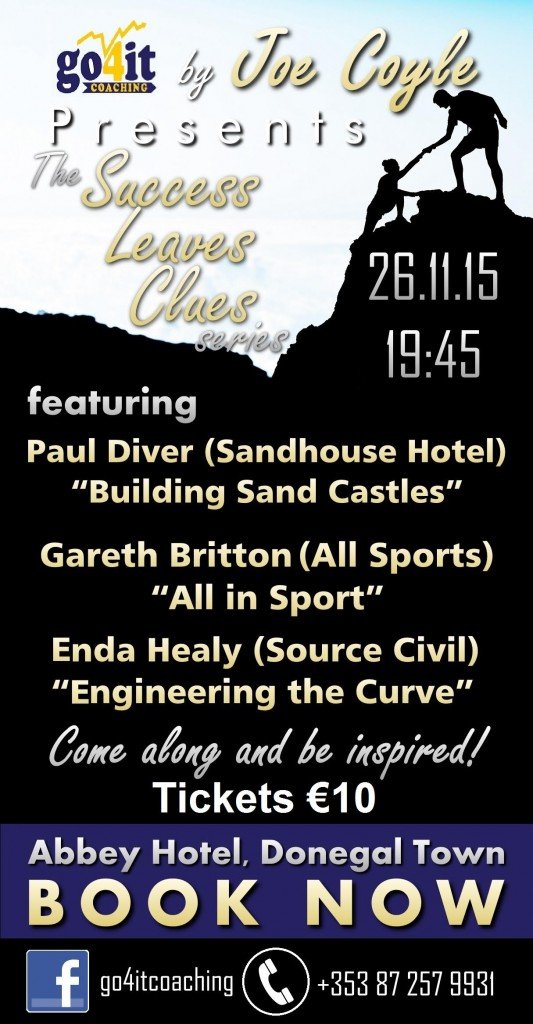 FEATURES: GO4IT coaching are presenting an innovative new series of talks aimed at inspiring you!
There will be an array of top-class guest speakers at the event in The Abbey Hotel, Donegal Town later this evening.
The event kicks-off at 19.45 – and speakers will include Paul Diver, Gareth Britton and Enda Healy.
It promises to be a superb event – and tickets are just €10 – so don't miss out on this inspiring event.
For further details contact go4itcoaching on their Facebook page or call them directly on 0872579931.
Tags: