Gardai are investigating a serious assault which took place in broad daylight today in Letterkenny.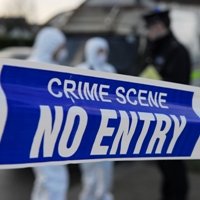 Donegal Daily understands that a man was assaulted by three youths and received injuries close to Station Roundabout at around 2.30pm.
It is not known the reason for the assault but it is believed the confrontation started after a verbal confrontation.
It is not believed the victim was robbed during the encounter.
Gardai rushed to the scene but it is understood the three youths involved in the assault had already fled.
An eye-witness confirmed to Donegal Daily "It all happened so quickly. All of a sudden they were shouting at eachother and then a scuffle started. The next minute I knew it the man was on the ground and blood was coming out of his mouth and out of his nose.
"He was very shaken up and an ambulance arrived a short time later. The youths who seemed to be involved ran off."
Gardai arrived at the scene and interviewed a number of people in connection with the assault.
The man was taken to Letterkenny General Hospital where he is being treated for his injuries.
Tags: