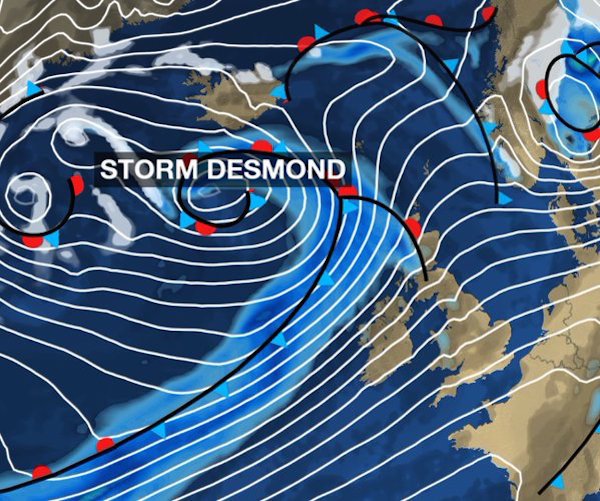 BREAKING NEWS: Met Eireann head of forecasting Gerald Fleming has warned that parts of Donegal this weekend will experience a 'once in a half century' rainfall experience.
The south west of the county will get 100mm of rain – a full month's worth – in less than 24 hours.
Other parts of the county can expect between 50mm and 100mm.
Mr Fleming said Storm Desmond was a 'once in several decades' event for Ireland, and that there could be "several weeks" of flooding ahead.
He said a weather station in Mayo has already passed a 30-year record.
"It's really exceptional as we're talking a month's rainfall over the course of this weekend which could be as much as 100mm of rain. Depending on what part of Donegal you're in, that is a one in 20 or a one in 50 year event," he said.
"Donegal, Mayo and Galway will be the three counties that will get the worst of it but it will also be felt quite severely in Clare and Kerry. Higher ground in Limerick, north Tipperary, Roscommon, Leitrim, western Cavan, will all pick up a lot of rain.
"Over the following three or four days, the rivers will rise. Depending on the river, they could rise very quickly, but it could be a week before the full extent is seen. Flooding will be quite a problem not just over the next 36 hours, but for some weeks."
Tags: