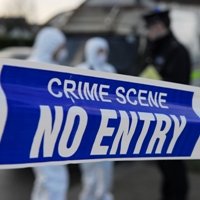 A terrified Milford couple have appealed for assistance in identifying those who've attacked their farm and property on a number of occasions recently.

Barney McBride and his wife Vera, from the downland of Golan, say they have not slept since the latest attack on their property at the weekend when extensive damage was inflicted with sheep and lambs being released on to the public road.
Mr. McBride, who is 74 years old, says he fears for what might happen next after what is described as a campaign of terror on their farm and property.
The farm which is three miles from Milford has been the scene of a number of attacks and thefts in the past couple of years with intensive Garda investigations ongoing.
However nobody has been apprehended.
Making a public appeal to the public to come to the family's assistance, Mr. McBride said that everyone has 'a fair idea' who is causing this damage but more evidence is needed to bring them to justice.
The Tirconail Tribune report the latest attack came at the weekend when sheep were turned loose from their pens and a number are still missing.
Five tubular gates were stolen and the four tyres on their cattle trailer were slashed to bits. Locks were removed from sheds and this pattern of damage has been consistent with earlier attacks when livestock was stolen and material damage was inflicted on their property.
Members of the Garda Crime Unit spent time on the farm on Monday and officers from Milford are monitoring the situation very closely.
We understand the Gardai are following 'certain lines of investigation'. However it is seen as a highly sensitive situation.
The Gardai at Milford can be contacted on 07491-53060 and all information shall be treated with confidentiality.
Tags: