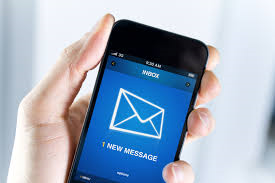 Dunkineely Community Alert
Dunkineely Community Alert held a meeting at the DCL offices on Wednesday evening (09.12.15); the meeting was chaired by former Councillor John Boyle and there were there were 22 people in attendance including Councillor Niamh Kennedy and Garda Niall Burke.
It was resolved to set up a Text Alert System, and that Mrs Vera McCafferty would be the coordinator. Once the necessary ground work has been carried out, notices will appear in the press, and on facebook, etc, to inform you as to how you can get involved in this very worthwhile project, and help to make our community a safer place for all concerned.
It is proposed that the Text Alert system will be set up according to Muintir Na Tíre guidelines; for more information, check out their website.
Carol Service with the Methodists
There will be a Carol Service at 10:30am on Sunday 20th December in the Methodist Church, Dunkineely; all are welcome. And the previous evening, Saturday 19th December, there will be Carol Singing around the around the town of Dunkineely.
Carol Service with the Church of Ireland
There will be a Carol Service at St Peter's Church, Killaghtee at 7pm, Sunday 20th December, followed by tea. All are welcome.
South Donegal Branch of the Irish Pony Club
The current programme of both riding and stable management at MW Stables, Doorin Line, Mountcharles is continuing on Saturday afternoons.  If you are interested in becoming a member or just taking a look at what the Pony Club does and meet other pony club members, ring Marie Hainsworth 086 2313964.
St Vincent de Paul Thrift Shop Christmas Sale
This year's sale has started in the SVP Shop on Water Street, Donegal Town. Opening times are Thursday and Friday 10 am – 2pm; Monday 6pm – 8pm; Wednesday 10am – 12 noon. Bargains galore!
St. Vincent de Paul greatly appreciates, and would like to thank, all those who continue to support the work of the Society by donating to, and shopping at, the Thrift Shop. Wishing you all a very Peaceful and Happy Christmas.
Youth Events in Methodist Hall Dunkineely
Anchor Boys Fri nights 6:45 – 8:00pm (4 – 8yr olds)
Boys Brigade Fri nights 8:00 – 9:30pm
Badminton Mondays nights
3rd – 5th Class 6:30 – 7:30
6th Class – teens 7:30 – 8:30
Adults 8:30 – till finish
Naomh Ultan
The Club Dinner Dance takes place on 2nd January 2016 in the Abbey Hotel. Tickets for the dance will be on sale in the clubhouse on Friday 18th December at 8:30pm; there will be no tickets available on the night of the dance.
Scór Sinsear will be in Drimarone in the New Year. The club is looking for people to represent the parish in solo singing, recitations, a ballad group, music, set dancing and quiz teams.
There was no winner of the Royal Flush Jackpot.  Numbers drawn were: 5, 10, 12 and 13. Consolation prizes went to: Peter Duffy, Cashelfean; Conal McGinley, Calhame and Tony Diver, Dunkineely. The Jackpot next week will be €960. Thank you for your support.
Club 25 Card Drive continues every Wednesday in Mary Murrins, 9:00pm.
Well done to Daniel Gallagher on making the DCU Fresher's Football Team… no bother to Daniel!
Bluestack Ramblers
On 27th December 2015, there will be a walk to Barnesmore Mast. This moderate walks will take 3 hour and will be led by Paddy Meehan. For more information ring 086 6014386. Meeting  at the Tourist Office Donegal Town 10.00 a.m.
On 31st December 2015, there will be a walk from Drimarone to Glenties. This strenuous walk will take approximately 6 hours and will be led by Michael & Agatha Mc Garrigle. For more information phone 086 8627605. Meeting at O'Neill's Pub, Drimarone 10.00 a.m.
Dance Classes
Learn to Jive, Waltz, Foxtrot, Quickstep and Two-hand Dances.
Bayview Hotel, Killybegs on Wednesday evenings at 8:00pm
All are welcome to these evenings of Fun and Exercise. Only €8.
O'Donnell School of Music
Music Lessons will be held at the Dunkineely Community Ltd Office building on Tuesday, Wednesday and Thursday each week from 3:30 to 9:00pm. For further information contact 087 9644019.
The Way of the Heart
A group of us are going to study together 'The Way of the Heart' during 2016, and we invite you to join us.  Our introduction night is Thurs 3rd Dec at 7.30pm-9,30pm, in Dunkineely, Co. Donegal. Ring Janet on 087 6123214 for more information.  This may also appeal to 'A Course In Miracles' students.
DCL Winter Program of Courses
We have several courses running at the moment and we are taking names for others. For enquiries, please call to the DCL office, phone us on 0749737678 (9:30-12:30) or email us on dunkineelycommunity@gmail.com.
Recovery from Emotional Distress
GROW – Gradually, Regaining, Our, Wellbeing! Support and a program for recovery. Weekly Meetings at Niall Mor Centre, Killybegs on Thursday evenings at 7:30pm. Also in the Day Hospital, adjacent to Donegal Hospital on Tuesday evenings at 8:00pm. For further information contact Marian on (086)7856912. All are welcome.
Dunkineely Community Ltd Office Hours
Please note that DCL Office Hours are Monday, Wednesday and Friday, from 9:30am to 12:30pm. Tuesdays and Thursdays are dedicated to projects outside the office. If someone is in the office on these days, please come in. feel free to pop into the office for a chat, use the Internet (20c per half hour),  print or photocopy documents (20c per page) or borrow a book (20c per book).
Going on a Sun Holiday?
Print your Boarding Pass with us in the DCL office.
Library
One of the greatest gifts you can give a child is to teach him of her to read; it is something that will help them throughout their lives, and will bring them a lot of pleasure. It is sad to see so many libraries closing, through lack of funding, but we are happy to report that Dunkineely Community Ltd (DCL) has a small library of over 1000 books. We have books ranging from Children's Literature to Teenage Fiction (The Fault in our stars), Biographies to Classics (Jane Austen – Pride and Prejudice), from Horror to Comedy, Booker-Prize to Thrillers, Health to Hobbies, etc. etc.  Borrowing costs 20c per book.
Tags: