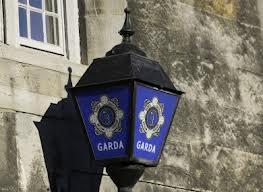 Two former Garda stations in Donegal were among four in the North-West which have sold at auction today for a combined total of at least €322,000.

Six stations were up for sale with minimums ranging from €40,000 to €90,000. One sale was postponed over a title issue and another lot was withdrawn after failing to attract a bid.
The properties included a 195 sqm former station at Churchill, with four bedrooms, a public office and two file stores with a minimum price of €75,000. It was withdrawn at €60,000 and sold for a higher price immediately afterwards.
Bidders were also interested in a 203.2sqm two storey detached property in Glencolumbkille, Co Donegal, with four bedrooms, two offices and two store rooms. It sold for €55,000, its advised minimum value.
The most expensive former Garda station was a listed building with a minimum price of €90,000 in Dromod, Co Leitrim – a 19th century, two storey limestone property extending to 142.6 sqm. This sold for €142,000.
With a starting price of €40,000, a former station in Easkey, Co Sligo, had the most modest minimum price of the bunch but it sold for €65,000.
According to the Irish Times, there were about 30 people bidding in the Sligo Park Hotel, according to auctioneer Robert Ganly. Among them was a woman who had travelled specially from the United States.
Mr Ganly said the prices reflected the amount of refurbishment work required. "The one in Easkey is in very poor condition. Bear in mind they are actually police stations so they need a lot of work to bring them back into a family home."
The properties were sold on instruction from the OPW. Mr Ganly said he was pleased with the auction, adding that the stations sold in less than 20 minutes.
He said Ganly Walters auctioneers have now sold close to 20 former Garda stations across the State. "We held the first ever auction in February 2014 of I think it was seven Garda stations around the country, mostly around the midlands. Then we did some in Kilkenny, Wexford, Offally this year and now we're doing a batch up in Sligo, Leitrim, Donegal.
"They get quite a lot of interest. They're ideal for local housing needs. And 99 times out of a hundred they're either bought by somebody from the locality or an expat returning home."
Tags: