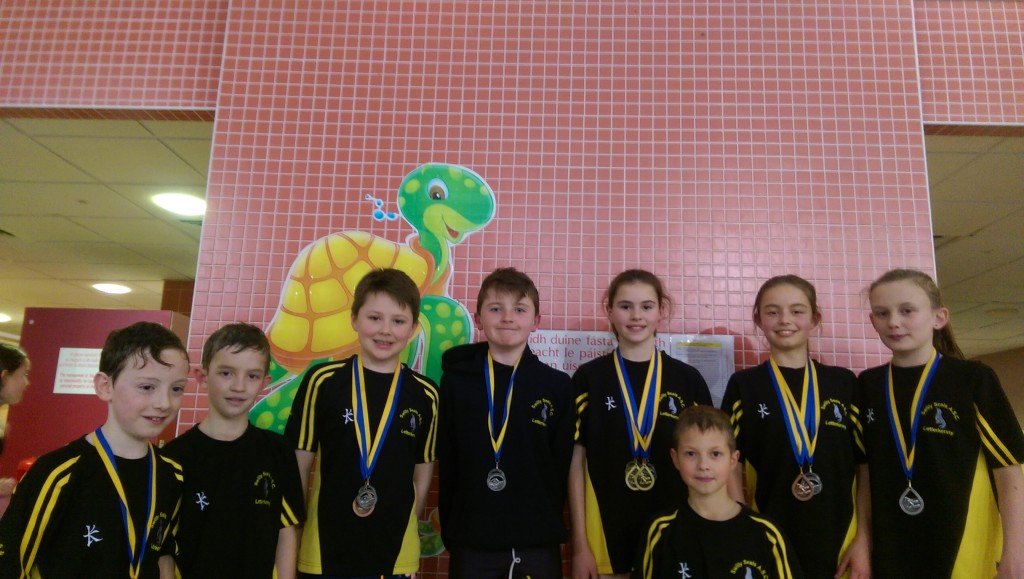 Swilly Seals had nine swimmers compete in the Bangor Minors Meet on Saturday 12th December.
The young swimmers braved the elements leaving Letterkenny at 6am to make the long trip to Bangor.
This competition is open to swimmers of eleven years an younger and showcases the top young swimmers of Ulster.
Young Brian Sukavics had a fine day out setting a new P.b in the 25m Freestyle placing 7th overall in a quality field of 24 swimmers.
Noah du Plessis placed 5th in the 25m Butterfly final showing great technique. His older sister Isabel continues to impress picking up bronze in the 50m Freestyle and silver in the 4 x 25m Medley relay swimming the Freestyle leg.
Peter Kelly picked up P.bs in the 50m Butterfly and 50m Backstroke and made the final in the 50m Freestyle but picked up an injury during the heats which prevented him from competing in the final.
Oran Mulligan had an amazing day taking bronze in the 25m Breaststroke final. A great achievement for the newcomer.
Johnny Lambe continues to show his class across all strokes placing 6th overall in the 50m Breaststroke, 5th in the 50m Backstroke and 4th overall in the 50m Freestyle. Johnny swam the Backstroke leg of the 4 x 25m Medley relay earnings a team silver for his efforts.
Cody Dunnion showed his usual class taking bronze in the 50m Breaststroke and swimming the Butterfly leg of the 4 x 25m Medley relay he helped his team to silver medals.
Chloe Shiels the all round athlete who recently won gold in the Ulster Schools Aquathon won silver in the 50m Breaststroke just behind teammate Molly Nulty.
Molly Nulty had an exceptional day out. She won Gold in the 50m Breaststroke, 50m Backstroke, 50m Freestyle and 50m Butterfly finals. She added even further to her medal haul picking up silver in the 4 x 25 m Medley relay swimming the Breaststroke leg.
Well done to all swimmers who took part. The Seals will take a well deserved short break of active rest over Christmas and will be hitting the water again early January as they train towards round four of the Provincial Towns League. The Seals will travel to Newry and Mourne for this clash on the 23rd of January.
Tags: