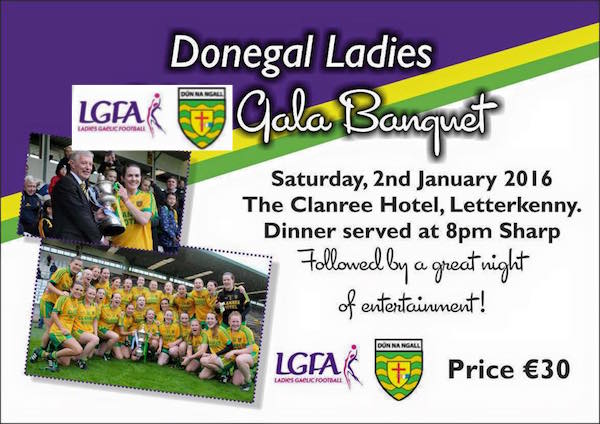 TICKETS are selling fast to the Donegal Ladies Footballers gala banquet at the Clanree Hotel in Letterkenny next Saturday night (January 2)
The county's U21 ladies – who landed the All-Ireland B title this year – will be honoured on the night.
The senior ladies, who landed their first ever senior Ulster Championship title this year, will also be presented with their winners' medals.
It promises to be a great night of entertainment as the girls rightly celebrate their Ulster crown.
Tickets are available from the County Secretary on siobhan.coyle5@mail.dcu.ie.
Tags: