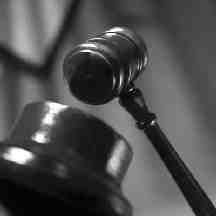 A DONEGAL MAN has gone on trial at the Central Criminal Court in Dublin accused of raping a younger girl during a youth disco when he was a teenager.
The 20-year-old was aged 15 in 2010 when he allegedly pushed the 14-year-old girl into a nightclub toilet and raped her in a toilet cubicle. The pair were seen kissing shortly before the alleged incident. The girl first reported the allegations seven months later.
The man, who is legally entitled not to be named, has pleaded not guilty to rape and sexual assault of the girl at a nightclub in a Co Donegal town on December 23, 2010.
The woman said that in June 2011 she told her mother what had happened. Her mother told her that this was "basically rape because I had said no".
She said gardaí came to the house but she was reluctant at first to make a formal statement but did so later on.
She said her behaviour had changed after the alleged assault and she stopped going to school after previously being an honours student. She began self harming and has scars on her arms and legs, she said.
She said she started wearing men's clothes and tracksuits. Defence counsel showed the jury photographs taken from her Facebook page of wearing a dress. She told the court that these were taken three years later and said she was still not "100% back".
The trial heard she told gardaí that she was screaming and crying while in the cubicle.
Mr Finlay said if this was the case there was a "very high chance" that someone would have heard. She said there was no-one else in the toilets during the incident.
The woman told Gerard Clarke SC, prosecuting, that during the youth disco the boy's friends asked her to "go with" the accused, meaning to kiss him. She said she refused repeatedly but finally gave in and sat beside him.
A witness told gardaí that they were "sitting in the corner shifting" and she was "sitting on his lap facing him". The woman told Mr Finlay that this account was not true.
She said she was very "nervous and naive" about sitting with the boy and that she sat to his left and that they were kissing.
She said the accused kept putting his hand up her skirt and she kept pushing it away and told him to stop. She then told him she wanted to go find her friends in the smoking area.
She said he walked with her towards this area, holding her hand. She said she thought they were going to find her friends until he pushed her into the toilets.
"He had me up against the wall. He pulled down my underwear. I tried to pull them back up but he had me pinned," she testified.
She said he pulled down his trousers and raped her. She said she had never had sex before and it hurt and felt "excruciating".
The accused told gardaí that he had no recollection of being in the girls' toilet in the nightclub, the trial heard.
Cross examining the woman, Peter Finlay SC, defending, said: "I suggest what happened is that you went into the toilets with this young boy and the two of you were fondling each other and it got out of hand.
"He sat on the toilet and you sat on top of him and you both tried to do something but failed."
The woman denied this is what happened.
Counsel put it to her that she had been sitting on his lap before this and kissing him and that they went into the toilet for "a little more privacy". She again denied this.
She said she was asking the accused to stop and to let her out of the cubicle. She testified that she had kissed the boy before the alleged assault after her girlfriends encouraged her 'to meet' him.
The trial continues before Ms Justice Margaret Heneghan and a jury of seven men and five women.
Tags: