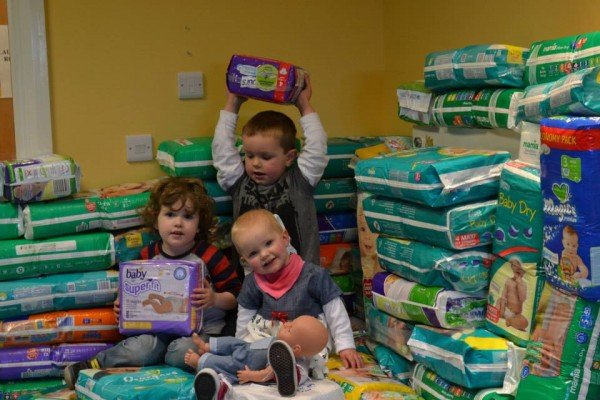 CHARITY: A Donegal woman has renewed her appeal for donations towards the Vesnova Orphanage in Belarus.  
Myrtle Doherty, from Ramelton, launched her initial annual appeal for nappies/clothes/toiletries and medication for the Vesnova orphanage in Belarus just after Christmas – and so far she's had a very good response.
Myrtle told Donegal Daily, "This collection is done on behalf of the Chernobyl Kilkenny Outreach Group who do fantastic work in the Belarus.
"There are 170+ children in this orphanage and conditions are not ideal by any means but have improved considerably with the help of lots of volunteers and groups.
"Last year we sent 15,000 nappies and a large consignment of clothes, shoes, toiletries, toys, play equipment and vital medications from Donegal.
"So far our appeal for Belarus is going okay, we are getting a lot of clothing donations but we desperately need more nappies, wipes & nappy creams or even financial donations that I can use to buy nappies.
"Closing date is next Sunday 31st January – people can ring me on 0876825387/0749151671."
Tags: