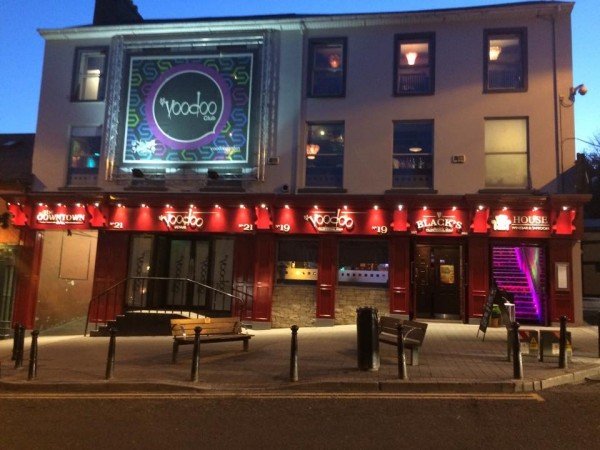 ENTERTAINMENT: Attention football fans – The English Premier League continues this weekend, which means it's time to start setting those alarms a wee bit earlier on the weekends.
When your favourite team is playing at an ungodly hour, there's always the temptation to hit snooze, or to just watch from the comfort of your couch.
But don't do that, there's something life-affirming about putting on your lucky jersey, and settling beside a cold creamy pint just in time to catch kick-off!!
Management are asking you to join them in Donegal's most popular place to watch all the games, with plenty of BIG screens at Voodoo Lounge this weekend, arrive early and get a great seat..
Choose from 8 Taps of beers, where all pints are only €3 during ALL GAMES!!
Voodoo Lounge – welcoming all soccer fans to join the exciting atmosphere!!
This weeks fixtures:
Saturday, 23 January
Norwich City V Liverpool 12.45pm
Man United V Southampton 3pm
Leicester City V Stoke City 3pm
Watford V Newcastle 3pm
Crystal Palace V Tottenham 3pm
Sunderland V Bournemouth 3pm
West Brom V Aston Villa 3pm
West Ham V Man City 5.30pm
Sunday, 24 January
Everton V Swansea City 1pm
Arsenal V Chelsea 4pm
Tags: