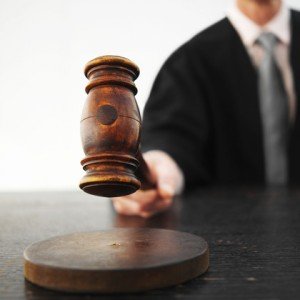 A man who slammed his door on his neighbour's hand breaking her finger because she complained of loud music has been ordered to keep the peace for two years.
Adrian McLaughlin appeared at Letterkenny District Court charged with the assault of next-door-neighbour Angela Hegarty.
McLaughlin, 46, was playing loud music at 11.45pm when Ms Hegarty called to his home at 11 Larkin Court, Letterkenny on October 8th, 2014.
She asked him to keep the music down but she said he verbally abused her calling her a 'whore' and a 'bastard' and told her to stop her dogs from barking.
Mr McLaughlin claimed that Ms Hegarty, of 12 Larkin Court, then tried to brush past him to speak to his partner Margaret.
However she claims that he grabbed her hand, twisted it and then closed the door on her catching her finger.
Mr McLaughlin said Ms Hegarty demanded to see his partner but he refused saying she was asleep.
"She began pushing on the door and I grabbed it with both hands and slammed it shut. That's the last I knew of it. I called the Gardai and the next thing I knew the Gardai had called saying they had an accusation that I broke her finger," he said.
"I never laid a hand on her. She pushed the door. She was angry and abusive. I did not call her a whore or a bastard. I did not break her finger," he said.
He added that he was 'merry' and not 'paralytic' drunk and had been drinking vodka.
Judge Paul Kelly said he was satisfied that there was an assault by Mr McLaughlin on the night.
He ordered the accused to keep the peace for two years and enter a bond of €250 and to stay away from Ms Hegarty.
Tags: