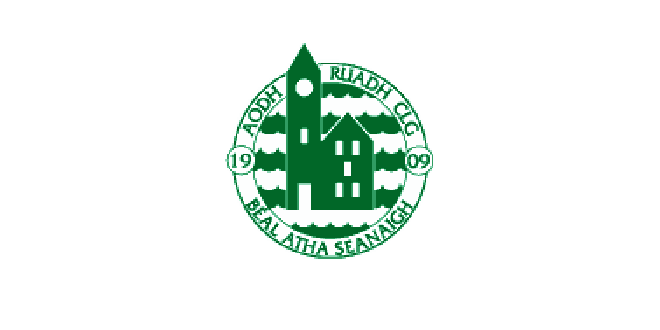 Monthly meetings
The first monthly meeting of the Aodh Ruadh executive for 2016 takes place on Thursday 28th January at 8.30pm in Aras Aoidh Ruaidh. All committee members are asked to attend or forward apologies. Please remember to bring any National Draw tickets you have, sold or unsold as the deadline is fast approaching.
There will be a meeting of the Bord na nÓg committee on Wednesday at 9pm in Aras Aoidh Ruaidh
Time to get those National Draw tickets back
Aodh Ruadh members are out and about now selling tickets for the National GAA draw which takes place next month. The national draw offers a range of 15 super prizes including a new Opel Corsa, trips to the 2016 All-Stars, a €1,500 travel voucher, All-Ireland final corporate packages, All-Ireland final tickets and €1,000 shopping vouchers to name just a few. In addition each ticket will gain entry to the Donegal prize draw and the Aodh Ruadh prize draw giving you even more chances to win. The Donegal prizes are a €1,000 top prize with two €500 prizes and five €100 prizes on offer. Aodh Ruadh also has a €500 prize fund up for grabs. Donegal prizes are confined to the county with Aodh Ruadh prizes confined to tickets sold by club members. All ticket revenue sold by club members will be retained by Aodh Ruadh. Don't miss this great opportunity to win with tickets priced just €10 on sale now from all club members. Revenues from all tickets sold by club members stay with Aodh Ruadh. Those with ticket returns are asked to start submitting them to either Lisa McTernan or Gerard Ferguson as soon as possible as inputting the ticket numbers on the national online system is a fairly arduous task. Lisa can be contacted on 0862338636 to arrange returns. Please note, ALL tickets must be returned, whether sold or unsold.
Open registration session on Saturday
The club will be hosting its first open registration session of the year in Aras Aoidh Ruaidh on Saturday 30th January between 2pm and 4pm. National Draw tickets can also be returned at this session. We will also be doing registration sessions as teams head back into the halls for training. We are now able to take registrations in Gerry Ferguson's Jewellers, so if the scheduling of registration sessions doesn't happen to suit you, remember you can register in Ferguson's Jewellers at any time.
Club gear
Club gear will be available for sizing and ordering at this Saturday's registration session in Aras Aoidh Ruaidh on Saturday between 2pm and 4pm.
Football
Indoor training will return for under 10s and under 12s on Friday 5th February. Under 10s [Born 2006-2007] are training in the new hall at Coláiste Cholmcille from 6pm to 7pm. That session is followed by the 2016 under 12s [Born 2004-2005] from 7pm to 8pm, also in the new hall. There is a charge of €2 per head. Please bring your own water and wear runners as no other footwear allowed. Parents/Guardians are asked to please collect children promptly after their session is finished. The Mercy Hall is unavailable presently, so we are in the process of making alternative arrangements for the first few weeks of under 6 and under 8 training. Details of these will be in next week's notes.
Donegal v Cork match programme
Committee members who have not yet sourced an advert for the NFL match programme are asked to please bring their copy and payment to this Thursday night's club meeting. Rates are €120, €60 and €35 for page, half page and quarter page respectively.
Well done
Many thanks to the volunteers who ensured the big games at the weekend went off successfully. We hosted a senior inter-county challenge between Donegal and Westmeath in Páirc Aoidh Ruaidh on Saturday, the hosts winning that one with a late goal. Then on Sunday Father Tierney Park staged the All-Ireland Club Junior Hurling Championship semi-final between Eoghan Rua and Sylane, the Derry champions emerging victorious in that one on a scoreline of 0-10 to 0-4. We have pictures from both the senior inter-county challenge and the All-Ireland JHC semi-final up on aodhruadh.org
Works at Aras Aoidh Ruaidh and access to Páirc Aoidh Ruaidh
Building and improvement works at both grounds are continuing. Those areas within the safety fencing should not be accessed for now. Our Prunty pitch at Páirc Aoidh Ruaidh has carried an inordinate number of games over the winter months including eight games in one 12 day period in December. This has included college, county board and inter-county games. Bookings for Páirc Aoidh Ruaidh will not be taken in the coming weeks to allow the surface some recovery time. A very small number of prior bookings will be honoured.
Scór
Best of luck to the Aodh Ruadh Scór Sinear Tráth na gCeist team who travel to Glenswilly this Saturday where they will take Glenfin, Fanad Gaels and Muff in the county final.
Abbey Centre Bingo
Last week's €400 bingo jackpot was won by Marian Matthews, Ballyshannon. There was no winner of the snowball prize, so it now stands at €600 on 51 numbers or less. It's Big Bingo time again with the January big bingo this Friday at 9pm at the Abbey Centre, with a massive €3,200 prize fund including the €1,000 jackpot game. Books priced at €15/€8, or get the book and a half deal for €20.
Aodh Ruadh Lotto
There was no winner of last week's Aodh Ruadh Lotto jackpot of €2,900. The winning numbers drawn were 1, 4, 13, 14, 15 and 17. In the lucky dip €20 went to James Monaghan, Mary Butler, Erne Dale Heights; The Patton family, Dunmuckrim; The Rooney family, Corker; Tom Gallagher, Cluain Barron; and Mackey Gahan, Tirchonaill Street. Next draw is on Sunday in the Lantern with a Jackpot of €3,000 on Sunday at 8.30pm.
The lotto team for McCosker's Centra Saturday is: BORD NA NÓG.
You can receive the club notes by e-mail every Tuesday morning. To subscribe, enter your details on the website, www.aodhruadh.org, or e-mail your request to info@aodhruadh.org.
Tags: