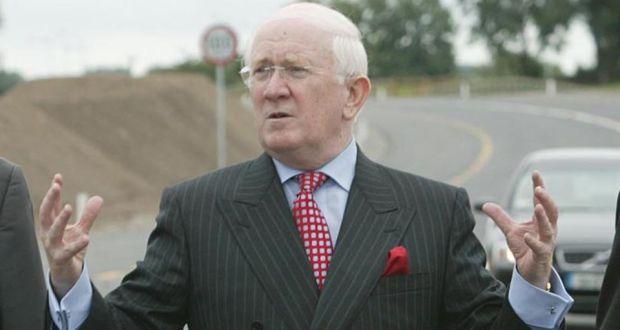 POLITICS: Pat the Cope Gallagher has welcomed the decision by the High Court – which deemed the existing Penalty Point system for fisheries offences as 'unfair' in Ireland.
Pat the Cope Gallagher has today welcomed two recent judgements in the High Court in relation to the administration of penalty points in Ireland for the Irish fishing sector.
Gallagher told Donegal Daily, "This system had moved away from fair procedures and had prohibited an Irish Fisherman from having a fair hearing.
"Too much power was vested in the Control agency with no recourse available for Irish citizens to have their case heard before their peers.
"It is quite unthinkable that the statutory Instrument that brought the EU penalty point system into law for Irish Fisherman allowed the Sea Fisheries Protection Authority to administer points to a licence holder in the absence of a conviction.
"I have worked very hard as a previous Minister for the marine and in the Fisheries committee in the European Parliament to do my utmost for Irish Fishermen throughout Ireland.
"This would never have been allowed to happen under a Fianna Fail Government.
"Having spoken to fishermen and Fish Producer Organisations all week, I know that they opposed the structure of the Statutory Instrument during the consultation phase but were constantly ignored."
In a landmark ruling, the Irish High Court in Dublin has ruled that the penalty point system and its implementation is unfair as it concentrated too much power in the SFPA (Sea Fisheries Protection Authority).
In the first judgement on the 15th of January 2016, Mr Justice O' Connor in delivering his judgement at in the High Court in Dublin made a number of findings against the 2014 SI which transposed the EU penalty point system for fishing vessels into law.
He found that the SI concentrates too much power in the SFPA and that there was a limited opportunity for an Irish fisherman to have access to the courts and in particular that the SFPA's combined role of 'investigation, detention and assessment' was of concern and was 'new to licensing in Ireland'.
The Court also found it difficult to understand why the Penalty Points process could not wait until the criminal trial was concluded in the district or circuit court and that EU Regulations do not require a licence holder to bear the burden of proving that a serious infringement has not occurred.
It was of particular concern that The EU regulations did not require Ireland to abandon 'domestic norms' in terms of an effective appeal process.
In a second landmark Judgement in the High court last week Justice O'Malley judged the manner in which penalty points were imposed on the licence of a sea fishing vessel for over an under-recording catch was contrary to fair procedures.
The attorney General may appeal both decisions but this is unlikely as Irish Fishermen are prepared to take this to Europe if necessary.
Tags: