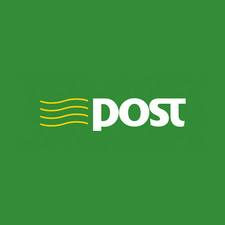 An Post has decided to reconfigure postal services in West Donegal which will see the consolidation of mail operations at offices in Derrybeg, Dunfanaghy and Gortahork and move a new delivery service unit to Falcarragh.
Commenting on the plans, Deputy Pearse Doherty said the decision was yet another blow to rural towns in West Donegal and another example of the decimation of postal services under the current Fine Gael/Labour Government.
Deputy Doherty said "This announcement by An Post is another sad one for rural communities in West Donegal which have, over the past number of years, seen the gradual removal and reduction of local services including the closure and down grading of rural post offices.
"It's been confirmed to me by An Post that the company is planning to consolidate certain mail operations currently carried out at its offices in Derrybeg, Dunfanaghy and Gortahork which will then be transferred to the upgraded facility in Falcarragh in the former bank premises.
"While I have been informed by An Post that the move will not result in slower delivery times for customers, and while I also understand that these local offices will remain open, it is very upsetting for these towns as the plans will see some staff at the existing offices moved to the new unit in Falcarragh where they will now work from."
The Sinn Fein Deputy added this is typical of the indifference and disinterest shown to rural communities by this government and it's a reflection of their attitude towards rural life and small communities which, for years now, have struggled with the closure and removal of local services such as Post Offices and Garda stations.
"Instead of cherishing the vital work done by post offices and postal workers, this government seems intent on ensuring that the network and its services are diminished and scaled back, despite the obvious implications which this has on small towns and villages."
"Ironically, this very week I unveiled my party's document 'A New Deal for the West', outlining our policies for rural Ireland and sets out how a Sinn Féin government would deliver decent public services, including the retention of local post offices, increased Garda numbers and the re-opening of closed Garda stations."
Tags: