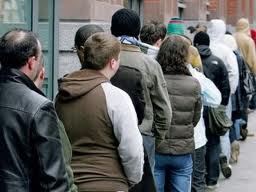 Minister of State at the Department of Arts, Heritage and the Gaeltacht, Joe McHugh has said that another drop in the unemployment rate to 8.6% highlights again the importance of implementing a proper jobs plan.
"The latest CSO data shows that unemployment has fallen again this month to 8.6% from a high of 15.1%. The creation of over 135,000 new jobs is a result of the hard work of the Irish people and due to this Government's clear jobs plan, the Action Plan for Jobs.
"Fianna Fáil destroyed 300,000 jobs in its final years in Government and left office with no jobs plan whatsoever in place. They still have no jobs plan.
"Fine Gael promised to create 100,000 jobs and within two months of coming into office cut VAT on tourism to 9% and as well as employers' PRSI to reduce the cost of creating jobs.
"The national unemployment rate for this month is 8.6%, down from 8.8% in December 2015 and down from 10.1% in January 2015."
The Donegal TD also attacked the Fianna Fail party.
"It's the same old Fianna Fáil. They ruined the economy through their policies in the 2000s and when the crash came, 80% of their tax adjustment came by way of taxes on work, including the hated Universal Social Charge.
"Instead of implementing Fianna Fáil's plan to increase income taxes by another €630m in Budgets 2012, 2013 and 2014, Fine Gael renegotiated the agreement to remove these income tax increases, an"Now they are repeating the same mistakes. They have no real plan for the economy or job creation. Their proposals show that they have not learned the lesson that taxes on work kill jobs. They say they want to reform the USC, but they can't commit to abolishing it.
"Fine Gael has a long term plan to keep the recovery going. Our plan will deliver more new jobs, spread right across the country, jobs that pay more than welfare, where hard work is rewarded. The plan will also deliver affordable, sustainable improvements in services using the resources from growing employment."
Tags: