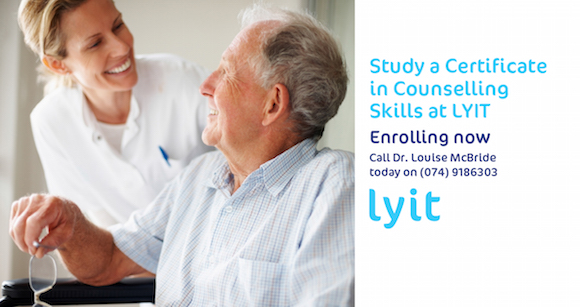 Are you a teacher, a health care professional or a person who, as part of your job, requires basic counselling skills?
If so, then why not check out LYIT's Certificate in Introduction to Counselling Skills.
The course begins part-time on Tuesday 16 February and is particularly attractive to people who wish to help others and for those who would like to acquire the skills and expertise to be more effective in that role.
The course is being offered part-time, which fits perfectly with a busy lifestyle, and is available to anyone with a level 7 qualification in any discipline.
If you want to learn more about this course, and if you are interested in signing up, then act now by contacting Dr. Louise McBride, Head of Department of Nursing and Health Studies on (074) 9186303 or email, louise.mcbride@lyit.ie
Tags: