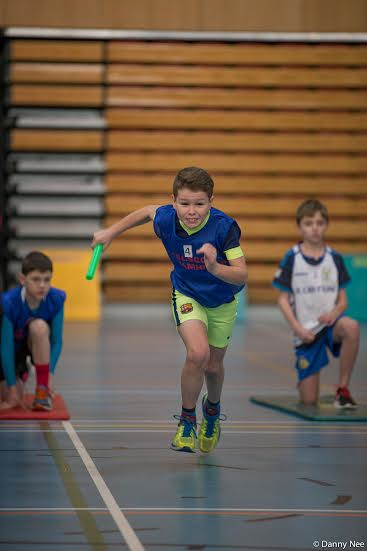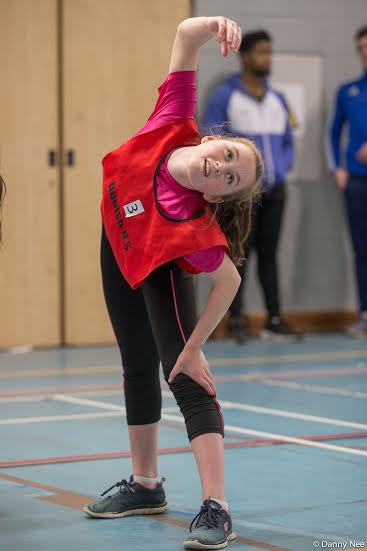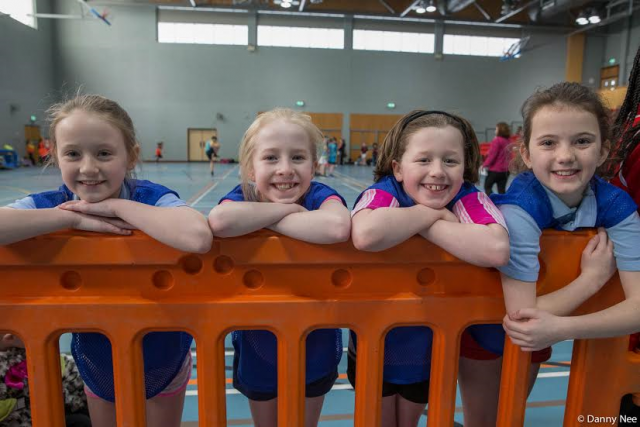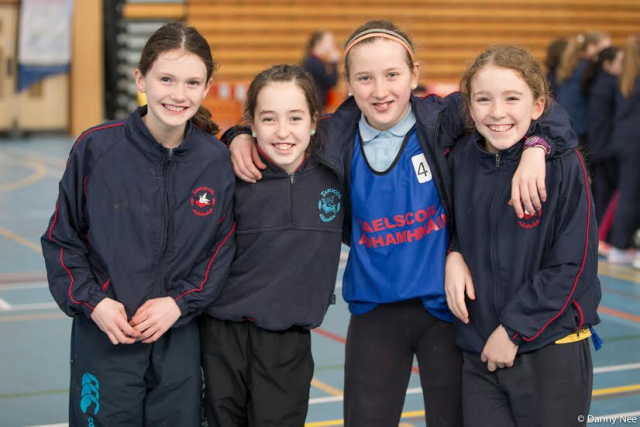 ATHLETICS: The participation in organised sports events provides children with an opportunity to develop their physical and social skills leading, building character and providing young people with energy and strength.
The finals of the Donegal Sports Hall Athletics for large primary schools held in the Aura Sports Centre Letterkenny on Wednesday last integrated a high octane high energy event with quite an amount of athletic talent on view.
The participating final schools had all come through their regional events before Christmas and were there on merit.
Sports Hall Athletics is a growing sporting activity among Donegal Primary Schools so much that the organisers also delivered a small schools programme in the latter part of 2015 in order to give children in that sector a chance to experience indoor athletics.
The organisers Donegal Sports Partnership, Donegal Athletics Board and Athletics Ireland are happy with the development of the schools programme in Donegal and hope to continue the development in future years.
"It's an introductory athletics programme which acts a gateway for children to experience indoor running events, throwing events such as foam javelin and ball throw as well as the jumping events such as standing long jump, triple jump and vertical jump which supports  children with their athletic development. These physical literacy skills also compliment many other sports as well so it very much a fundamental or base programme to introduce sports to children" said Brendan O'Donnell Chairman Donegal Athletics Board.
Sixty Primary Schools participated the Sports Hall programme in late 2015 from all across the county with the four category finalists in the large schools section having another day in the impressive Indoor Athletics Arena in the Athlone Institute of Technology in March (provisional date 9th March).
Those schools representing Donegal in March having achieved the highest points total will be from the Letterkenny and Buncrana areas with the Girls titles going to Scoil Mhuire Gan Smal Letterkenny and Scoil Iosagain, Buncrana in the 3rd and 4th class and the 5th and 6th class Girls categories respectively.
It was a clean sweep of the Boys titles by Scoil Colmcille, Letterkenny winning both the 3rd and 4th class and 5th and 6th class boys titles.
Myles Sweeney from Donegal Sports Partnership is also keen to highlight the partnership and support of the athletics community in Donegal.
"Without the support of Athletics Ireland, the Donegal Athletics Board, the local clubs and their coaches and the teachers who prepare and coach the children and indeed the many parents who come along to support we would not have a Sports Hall Programme" He also paid tribute to the LYIT and the Errigal College, Letterkenny who provide students for the various events.
Tags: