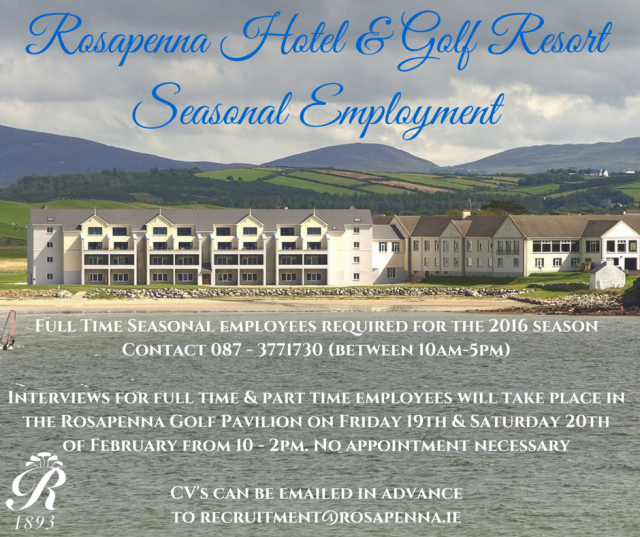 JOB VACANCIES: The stunning Rosapenna Hotel and Golf Resort are looking to recruit new staff.
Management at the award-winning hotel are looking for full-time and part-time seasonal staff to join their innovative, dynamic and hardworking team for the forthcoming 2016 season.
They will be hosting interviews for the vacant positions on Friday 19th and Saturday 20th of February in the Rosapenna Golf Pavilion.
No appointment necessary.
However, CV's can be forwarded in advance to recruitment@rosapenna.ie
For more information contact them directly on 087-377-1730 for further details on the vacancies.
Tags: