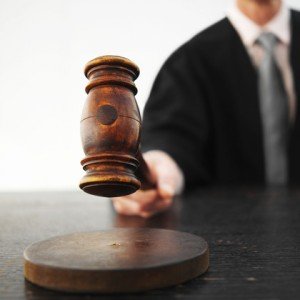 A beauty therapist has been given 18 years to pay back more than €24,000 she defrauded in job seeker's allowance from the Department of Social Protection.
Ms Myra Salhi appeared at Letterkenny District Court yesterday on a total of 30 charges – fifteen for forgery and another fifteen for theft.
The court was told that between May 20th, 2014 and August 26th, 2014, Ms Salhi defrauded the Department of a total of €2,744 after claiming €177.60 in job seekers allowance.
Garda Harvey Maughan, who is assigned to the Special Investigations Unit at the Department of Social Protection, outlined the investigation.
He revealed how the accused had applied for jobseekers allowance saying she was working part-time at a local fitness centre.
The 45 year old businesswoman admitted to working on certain days but received payment, €177 per week, for the days she was not working.
In September 2014 she said she was no longer working part-time but would require full-time job-seeker's allowance.
However, when staff at the Department contacted her employer he said she had never worked for her.
Instead she was self employed and was renting space at the centre doing beauty treatments and was not entitled to job-seekers allowance.
Overall the fraud went on much longer with the Department assessing that a total of €24,386 had been illegally claimed.
Solicitor for Ms Sali, Mr Patsy Gallagher said his client was very embarrassed and apologetic for what had happened.
A pay-back scheme had been agreed with the department on a basis of €28 per week.
Judge Paul Kelly described the Ms Salhi's actions as "calculated disception over a period of time."
He adjourned the case until April for probation report.
Tags: