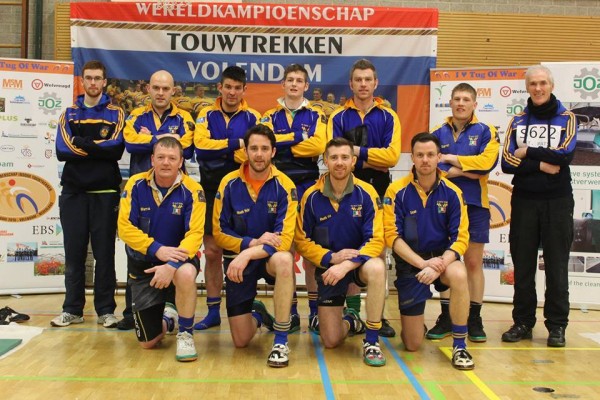 TWO DONEGAL men have helped an Irish team to glory this afternoon at the World Indoor Tug-Of-War Championships in Holland.
Liam Strain (Burnfoot) and Adrian Lynch (Buncrana) helped St Pat's (LOUTH) to a gold medal in the 600kg category.
The pair also helped St Pat's to win a gold medal at the 640kg category yesterday also, so it's been an incredible couple of days for the pair.
Paul Duffy from Buncrana won silver with the St Pat's team at the 560kg category.
Well done to all the Donegal contingent involved on an incredible achievement.
Tags: