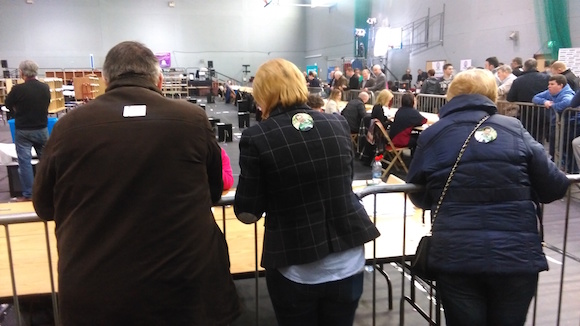 This is how Donegal voted in each electoral area based on the tallies. Out of all the candidates just one appeared in the top four in all electoral areas – Sinn Fein's Pearse Doherty.
Inishowen: Charlie McConalogue cleaned up here with 7,943 votes. Padraig Mac Lochlainn was second on 3,620, followed by Joe McHugh on 1,817. Pearse Doherty was fourth with 1,234.
Letterkenny/Milford: Charlie McConalogue was first again here with 3,304 narrowly pushing Joe McHugh into second place on 3,136. Dessie Shiels was third with 2,875. Pearse Doherty (2,086) edged out party colleague Padraig Mac Lochlainn (1,790).
Donegal: Thomas Pringle won the vote here with 3,497 votes. Pat the Cope Gallagher was second with 1,805 and Pearse Doherty third with 1,272.
Glenties: Pat the Cope Gallagher topped the poll here with a massive 5,042 votes, with Pearse Doherty in second place on 3,847. Thomas Pringle was third overall with 1,375 just ahead of Joe McHugh on 1,349.
Stranorlar: Sinn Fein's Gary Doherty topped the poll here with 2,659 votes, ahead of Pat the Cope Gallagher with 2,078. Pearse Doherty was third here with 1,609 and Frank McBrearty finished fourth in the electoral area with 1,411.
Tags: