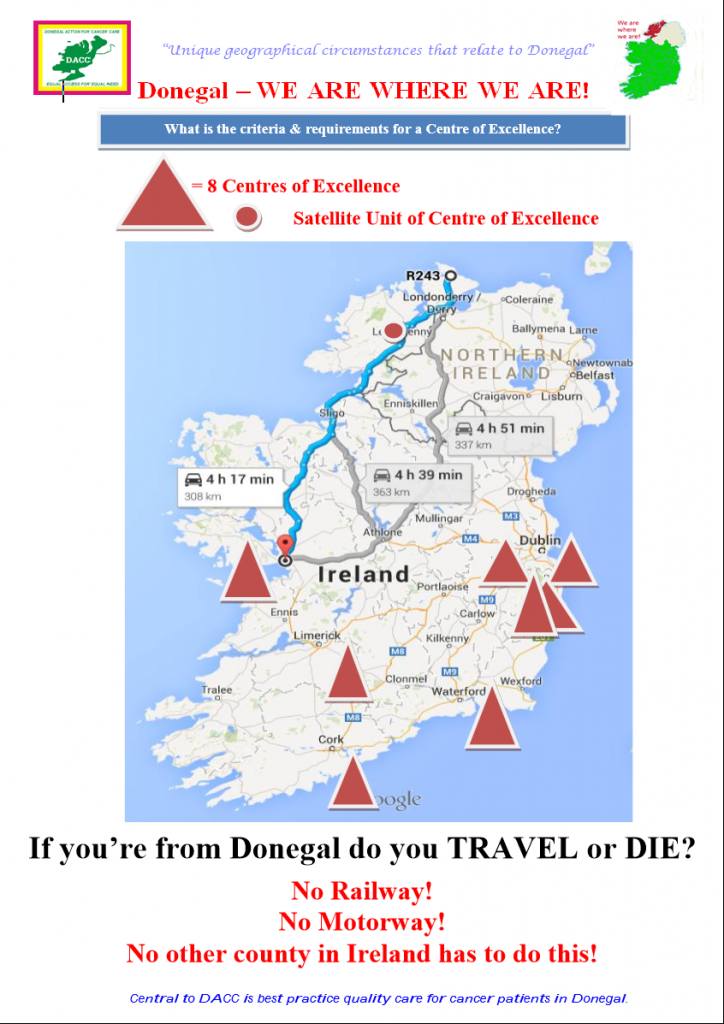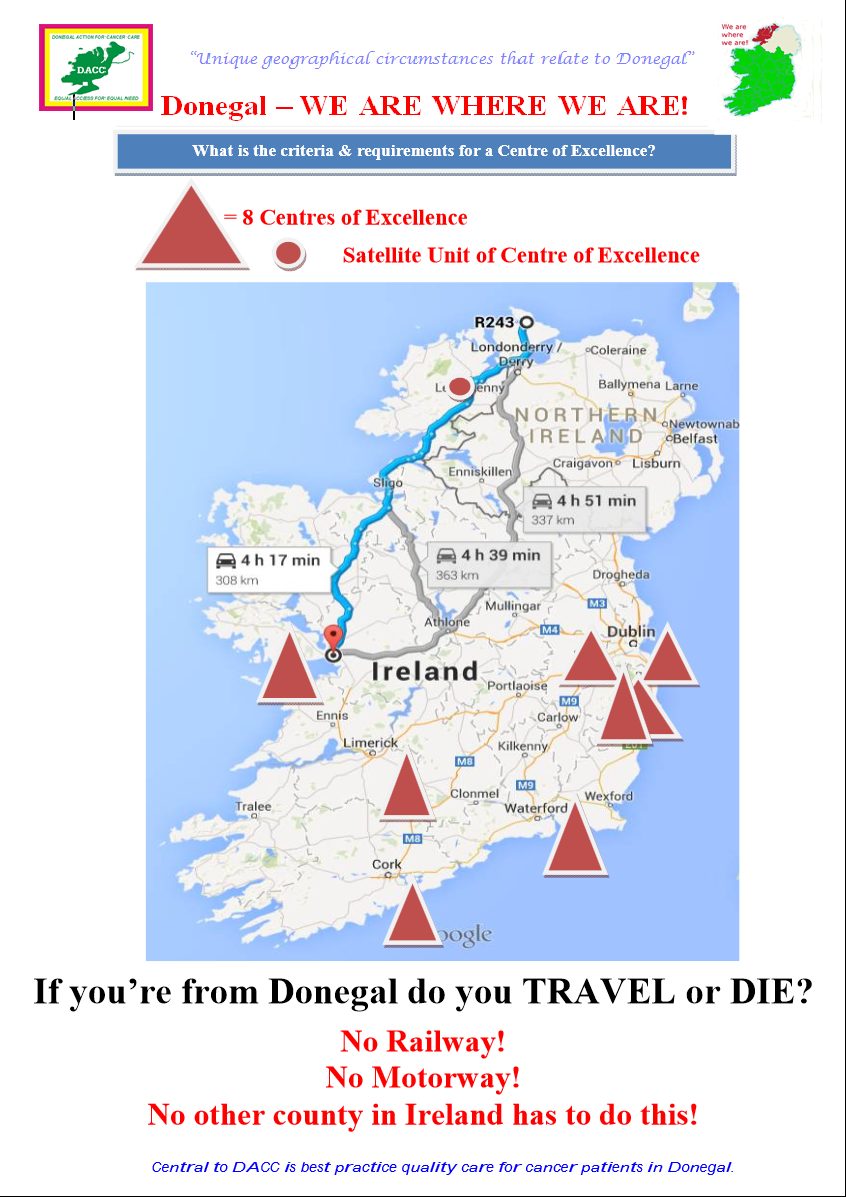 Donegal Action for Cancer Care will be part of a 38 person delegation travelling this week to the European Parliament in Brussels to discuss their cancer concerns.
It follows an invitation from MEP Martina Anderson Sinn Fein.
DACC says it really welcome this major opportunity to discuss our serious concerns for Donegal cancer services.
Spokesperson Betty Holmes said "We will be asking the European Parliament to recognise the geographical location of Donegal in relation to the 8 Centres of Excellence in Ireland, asking for their support in reversing the Centralisation of the referral appointments from Galway back to Letterkenny Hospital with major waiting lists at present and highlighting our very serious concerns for the 800 prostate cancer patients who have not been seen with their follow up appointments."
She added that the DACC feel that these major concerns are covered under the EU Communication from the Commission on effective, accessible & resilient health systems which states that " Health systems must be accessible. This is one of the principles stated in the European Social Charter, which emphasises the importance of transparent criteria for access to medical treatment and the obligation for States to have adequate healthcare system which does not exclude parts of the population from receiving healthcare services. Patients should have reasonable access to health care services: they should not have to travel to far or wait to long to access the service they need."
They are also hoping that their DACC map will make a very clear statement regarding where Donegal is & how this is not recognised by the Irish Government or Health System.
"We will do our very best for Donegal cancer patients & services as we have been doing for almost 11 years in a voluntary unpaid capacity."
Tags: