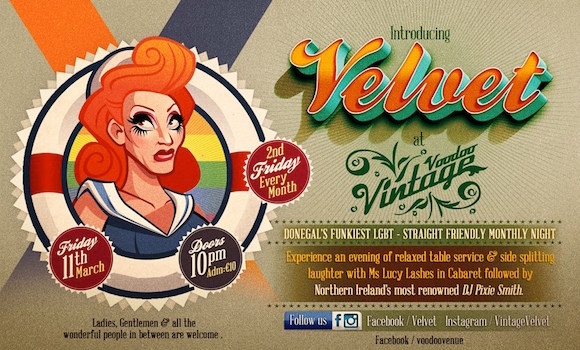 In the past year our little Isle of emerald green united together to make history throughout the world.
All walks of society stood together as one to revel in this historical achievement. In saying that this has lead us to numerous positive outcomes and a nationwide celebration of joy has been at the forefront.
Following that Donegal is ready and has long awaited a night of diversity, expression, inclusivity and merriment for everyone, therefore it is now time to welcome you all to Velvet.
Donegal's latest LGBT & Straight Friendly monthly night that will be hosted in the luxurious Voodoo Vintage Rooms on the second Friday of every month commencing Friday 11th March. An evening with fine table service, side splitting laughter Cabaret Drag show and Northern Ireland's renowned DJ Pixie Smith.
"We were approached by Voodoo to host the night once a month and taking great pride in the community we were delighted to pursue Velvet. Personally we acknowledged there has always been an absence in the North West Region for such a night that solely promotes LGBT & Straight Friendly guests, as stated; all ladies, gentlemen and wonderful people in between are welcome," Connie Murray Lynch.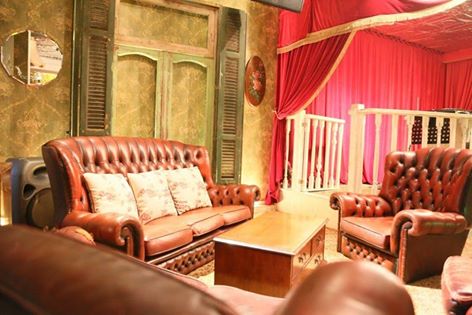 Tags: