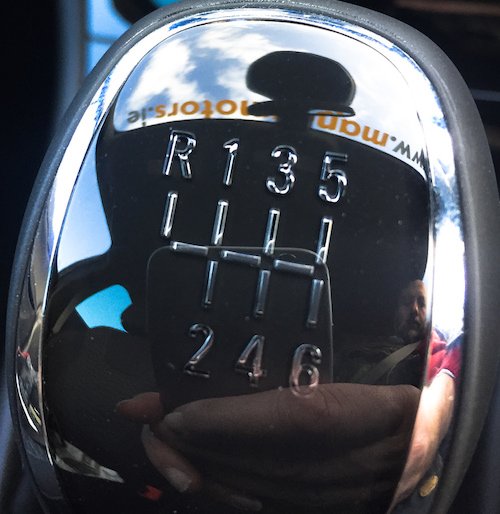 This week your motoring correspondent Brian McDaid is moving up the gears with a host of topics including freewheeling, the new Toyota Prius and his first electric car when he was just 8 years old!
Toyota Prius 4th generation -Road Test
It's over 15 years since I first tested the Prius, my children were young, and we all headed off to Dublin for the weekend in the " New Toyota Hybrid". We watched all the information on screen as they car changed from petrol to electric power on the journey.
I wondered then how long the battery would last, and would it let us down, I know now, looking back it was ignorance on my part.
Back then I used film to record an image of the car, this week I used my phone to take the pictures , With cars people are slower to embrace change, They like to be in control, even if they are the factor that may produce the worst performance and economy from their car.
In the future there is one thing for certain the main power source in a car will be electric. In my opinion, petrol engines may have still more room for development and diesel engines have nearly reached their development as far as emission regulations are concerned.
I think i have spent my motoring life searching for the best combination of economy and power in a car to have the lowest running cost. So I just loved to see the Toyota and their development in hybrid cars which has being available in Ireland for nearly twenty years now.
The 4th generation Prius is the most striking looking environment friendly car yet. with it's wind tunnel development has made this design cut through the air with the lowest amount of drag, also they well proven single gear transmission or gearbox (CVT) is the heart of this hybrid rather than its two motors, one petrol and one electric, Ease of motion is the key, and hybrid's automatic is just a joy to drive.
The car starts to move in complete silence with the the electric motor then depending on speed or if you are on a hill the petrol engine takes over.
It's hard to believe that it is possible to get over 70 mpg from this 1.8cc petrol engine, but it's more to do with the efficiency of the transmission and the assistance of the electric motor that makes this car such a success, The car will also take advantage of a hill to regenerate the battery.
Safety Steer System
The Prius we tested had the optional pre collision safety steer system, I was amazed at the little details on my driving that I overlooked that the car points discreetly out to you, Bad driving habits like drifting out over a continuous white line is identified on the information screen on the dash, The car is also linked up to identify all the roads speeds in the area. I only learned driving the Prius this week that the main roads in my area were 80km road speed and not 100km as I assumed. This information is relayed to the car via it's Sat-Nav system.
Cars overtaking you that come into view in the rear side mirrors are highlighted, especially if they are travelling faster than you. These are only a few of the many safety systems in the safety steer system, We will be test driving the new Toyota Rav4 Hybrid later this year and hopefully we can give our readers a better long term view of what its like for every day driving of a hybrid, but anyone who is familiar with Toyota over the years will know that there cars are fuss free and the it is very hard to tell the difference in their Hybrids and they rest of their range of cars,
King of the Mountains
One of my most vivid childhood memories was travelling through Donegal on nothing but fresh air ! It's not as popular now or not even as safe anymore, but in the 70's everyone was all into freewheeling. At the slightest sign of a downhill section of road, cars were knocked out of gear and the engine was switched off. Some cars like the old Ford Anglia that my father owned could go faster down the hill with the engine switched off than travelling under it's own power from it's 997 cc engine.
My late father was a free-wheeling champion, There wasn't a hill in Donegal that he didn't extract every last ounce of energy out of.
It was once said (by himself) that he got 80 miles out of a gallon of regular petrol from our Ford Anglia which we called Betsy.
That's not the only thing we used hills for back in the day. Our Anglia never had a starter that worked for the life time that car spent in our family, so it always had to be kick-started on a hill. I suppose we were lucky to live in Glencar with loads of hills.
Kick starting involves a push or a hill to to get the car moving, ignition switched on, second gear selected, and a sharp release of the clutch. There was another small detail missing from that Anglia , That was road tax, I suppose looking back my dad could be excused with all his efforts to reduce his carbon footprint, who knows maybe the tax office might owed him a few shillings, (chance would be a fine thing.)
My first electric car
We have all drove an electric cars at some time, I was 8 years old when I officially drove my first electric car. Indeed I thought they should have given it to me at the end of my journey, as i spent all of my pocket money on it.
It was at the Letterkenny Folk Festival, at Mohan's Amusements . Car No 2 didn't look the part but could it not half go, round and round the ring, sparks flying out of the electric grid above your head, battering in to everyone, and a que waiting to get a run in the fastest car in town, Even back then as a child, I was thinking what cars would look like when i would grow up, would they be electric or would the even fly
Its all systems go for James Cullen
It's over a month since we carried a piece of the possibility of one of Donegal's best rally drivers, James Cullen making a "one of appearance" return to celebrate the 25th anniversary of his 1st home win on the Donegal International Rally.
Since then a lot of interest has developed. As we go to press this week rally cars are on offered to Cullen for the 2016 Donegal International Rally. This is a great start but as anyone involved in rallying knows there is a lot more to do to prepare a car and team for the gruelling 3 day event.
This is where local sponsorship is vital and to date a good amount of interest has been all ready expressed, and more is more that welcome.
Hopefully in the coming weeks we will be able to give you full details of the rally fan club that is in the process of being set up for the forthcoming rally. its your opportunity to get involved with the Team Cullen. and also support the charity which will run in conjunction with James Team with the Donegal Rally.
Last weekend on Facebook Cullen 4 Donegal was lunched and over 500 friends shared the page over night,
Welcome to Cullen4Donegal
This page and website have been created to bring back memories of James Cullen's famous win on the 1991 Donegal International Rally.
It will be 25 years this year since his maiden win and we would like to see him return to the stages to commemorate it.
This is not only about getting Cullen back into a rally car, its about reigniting rallying nostalgia and to help memories of that era in Irish rallying flood back.
This will also be a time to reflect on the people who are no longer with us including James's co-driver Ellen Morgan who sadly lost her battle with Breast Cancer.
A group of fans have got together to make this happen and are progressing well.
To put this plan together they have sought the help of a number of local businesses who have generously decided to support us but we need many more as anyone who is involved in Motorsport will know of the costs involved.
In memory of Ellen we have teamed up with Breast Cancer Ireland to raise much needed funds for the research and treatment of this tragic disease.
Fuel Watch
Our fuel watch this week focuses on the best fuel prices for motorist going from Letterkenny to Dublin. It is interesting to note that Amyvale and Aughnacloy are now the only two towns that Donegal motorists go through on the way to Dublin from Letterkenny with all the other towns that we were familiar with over the years now bypassed. On our survey this week we found that fuel is the cheapest in Donegal and
Jones Oils in Letterkeny was one of the best in Donegal at 102.9 for diesel.
Tags: