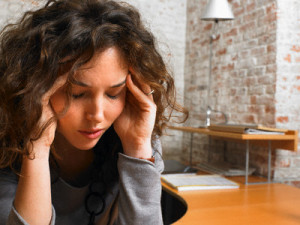 Bruckless/Killaghtee/ Dunkineely notes 14.03.16
Naomh Ultan
The Club, along with Killaghtee Accordion Band, present 'Strictly Come Dancing', on Saturday 16th April, in the Abbey Hotel, Donegal. Limited tickets at €15 are available.
Bord na nÓg are holding a table quiz in Mary Murrin's on Thursday 24th March, starting at 9:00pm sharp. Teams of four, spot prises galore, come along and enjoy a night of fun.
The football league starts this weekend, with an away game against Naomh Colmcille, for both seniors and reserves. The senior team have been drawn in the Championship (Intermediate) with Aoah Rua (Ballyshannon), Cloghaneely and Naomh Colmcille.
Training for u-12s and u-13s continues in Bruckless Community Centre, each Saturday morning at 10:00am.
Easter Camp for children takes place on 21st, 22nd and 23rd March.
The Club 25 Card Drive continues every Wednesday in Mary Murrin's at 9:00pm.
Would You Like to Learn to Be a Coach?
Donegal Sports Partnership is running a Community Coaching Programme. This is a part time course for anyone aged 18-35 and unemployed.
For more information please contact Donegal Sports Partnership on 0749116078 or sido@activedonegal.com.
Please note closing date is 12.00 noon on Friday 25th of March.
Youth Events in Methodist Hall, Dunkineely
Anchor Boys Fri nights 6:45 – 8:00pm (4 – 8yr olds)
Boys Brigade Fri nights 8:00 – 9:30pm
Badminton Mondays nights
3rd – 5th Class 6:30 – 7:30
6th Class – teens 7:30 – 8:30
Adults 8:30 – till finish
O'Donnell School of Music
We are fortunate to have some excellent musicians living in our community, and we are also fortunate that we can learn from these talented individuals. Music Lessons are held in the Dunkineely Community Ltd Office building on Tuesday, Wednesday and Thursday each week from 3:30 to 9:00pm. For further information contact 087 9644019.
Recovery from Emotional Distress
GROW – Gradually, Regaining, Our, Wellbeing! Support and a program for recovery. Weekly Meetings at Niall Mor Centre, Killybegs on Thursday evenings at 7:30pm. Also in the Day Hospital, adjacent to Donegal Hospital on Tuesday evenings at 8:00pm. For further information contact Marian on (086)7856912. All are welcome.
Dunkineely Community Ltd Office Hours
Please note that DCL Office Hours are Monday, Wednesday and Friday, from 9:30am to 12:30pm. Tuesdays and Thursdays are dedicated to projects outside the office. If someone is in the office on these days, please come in. feel free to pop into the office for a chat, use the Internet (20c per half hour),  print or photocopy documents (20c per page) or borrow a book.
Going on a Sun Holiday?
Print your Boarding Pass with us in the DCL office.
Library
One of the greatest gifts you can give a child is to teach him or her to read; it is something that will help them throughout their lives, and will bring them a lot of pleasure. It is sad to see so many libraries closing, through lack of funding, but we are happy to report that Dunkineely Community Ltd (DCL) has a small library of over 1000 books. We have books ranging from Children's Literature to Teenage Fiction (The Fault in our stars), Biographies to Classics (Jane Austen – Pride and Prejudice), from Horror to Comedy, Booker-Prize to Thrillers, Health to Hobbies, etc. etc.  Borrowing costs 20c per book.
Bluestack Ramblers Walks for March
20th March walk. Michael & Agatha Mc Garrigle will lead a 4 hour Moderate to strenuous walk on Breesy Hill. Meeting at the Tourist Office Donegal Town at 10.00 a.m. and at the Breesy Centre at 10.30 a.m. Phone 086 8627605 for more information.
27th March is EASTER SUNDAY so there will be no Club Walk.
Dance Classes
Learn to Jive, Waltz, Foxtrot, Quickstep and Two-hand Dances.
Bayview Hotel, Killybegs on Wednesday evenings at 8:00pm
All are welcome to these evenings of Fun and Exercise. Only €8.
Keep Fit
Piloxing Classes every Thursday morning in Dunkineely Community Centre, at 09:45am. All ladies welcome. Piloxing is a high energy combination of pilates, boxing and dance. Contact SMFitness for further enquiries 086 7900554.
Crochet Classes
Classes continuing every Monday night in Inver Community Centre; phone 9736166 or contact Marian on 0861244667.
South Donegal Branch of the Irish Pony Club
Community meeting Friday 18th March @at 7:30pm at the usual venue.
Dates for your diary:
Tuesday, 22nd March, stable management/achievement badges and horse psychology day.
Thursday, 31st March, Easter Hack/treasure hunt/riding and road safety/soup to finish kindly being donated by Harvey's Point Hotel, Lough Eske.
Please book asap in with Ann Conaghan, 086 0522834.
Tags: