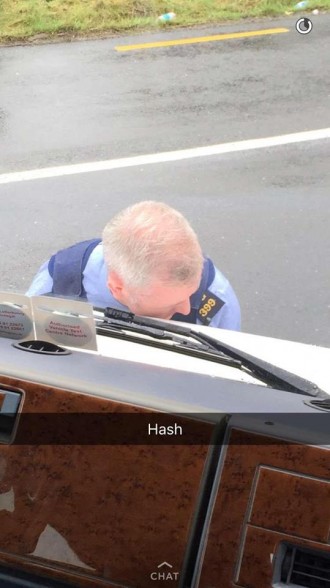 Members of the Gardaí and a local farmer have come to the rescue of a stricken hen party left stranded after their bus broke down!
Geraldine Connor, from Carrigart was getting ready to celebrate her hen party with her friends when disaster struck on their way to Letterkenny.
The bus taking them to Letterkenny broke down on the main road between Milford and Letterkenny which basically blocked the entire road, causing traffic disruption!
Gardaí were then sent to the scene – and along with the stricken hens they managed to push the bus off the road to clear the way for the rest of the traffic.
A new bus arrived nearby, but Gardaí could only take some of the hens in the patrol car to the bus – leaving the others stranded.
However, a local farmer driving a Massey Ferguson was waved down by an inflatable p***s and he pulled over to give the rest of the gang a lift to the bus nearby!!
One of the hens told Donegal Daily, "The bus broke down and basically we blocked the main road from Milford to Letterkenny.
"The guards came and we all mucked in to get the bus off the road.
"Then the guards who were lovely and great craic, gave some of the hens a lift to the new bus which was waiting for us nearby.
"Although they obviously couldn't squeeze us all in, but we waved down a farmer driving a Massey Ferguson using an inflatable p***s!
"He took us the bus and the party is now back in full swing!"
Tags: