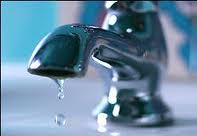 Can't Pay Won't Pay Donegal have dismissed the latest reports that water rates cannot be abolished as "laughable."
Campaign spokesman Liam Whyte has said that the legal opinion that water charges were irreversible had no credibility.
He claims the opinion is based on a slight technicality which in reality leaves plenty of room for manoeuvre.
Whyte believes "this is another desperate attempt to save the ill fated utility which is at its lowest level."
Whyte added that the boycott is stronger than ever since the results of the election and they people who have paid the charges before have come on board with the boycott".
Whyte also believes that "Irish Water is on the ropes" and whoever forms the next government will be under huge pressure to abolish Irish Water and water charges.
"We've seen over the weekend many speeches regarding the will of the Irish people and it's high time that the current government listened to the people and abolished the charge once and for all," he added.
Tags: