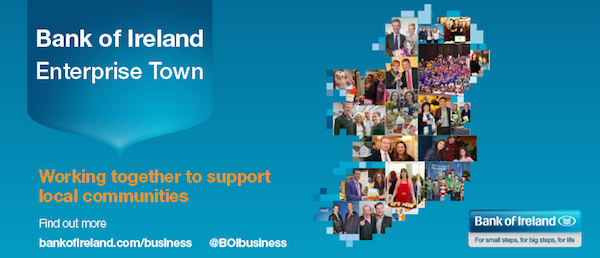 The countdown is on to celebrate Buncrana Enterprise Town 2016, and Buncrana Chamber of Commerce are urging local businesses and local community and sports groups and schools to take part.
The event which takes place in the Plaza on the 15th and 16th April, facilitated by Bank of Ireland, is a showcase of local businesses, community groups and local sporting talent.
The event is open to the public, and promises to be a great weekend of family fun, business opportunities and hopes to foster a renewed sense of purpose and identity for the local community.
"This is a great opportunity for the town to come together and show what we have here locally, as a community. So far almost 70 local businesses and community organisations have signed up, and with the registration deadline this Friday, this is the last chance for those wishing to take part to book their space. The exhibition is completely free for businesses to attend, and free admission to the public to come in to the Plaza and have a look around."
"The Chamber of Commerce wholeheartedly supports the event, and we will be taking part ourselves. It's also an open event, so everyone is welcome and you don't have to bank with Bank of Ireland, or be a Chamber member, to take part in it. There are lots of activities around the weekend including soccer and GAA blitzes, a 5k race, and much more for all the family as well as lots of events showing off our local talent throughout the weekend in the Plaza, and the program of events should be finalised shortly" said Chamber President Ryan Stewart.
Donegal Daily will be at the event and will keep our readers up-to-date with all that is happening over both days.
To keep informed about the events, and to get involved you can follow Buncrana Enterprise Town on Facebook at www.facebook.com/buncranaenterprisetown or call Liz at Bank of Ireland on 07762 40552 for more information.
Tags: