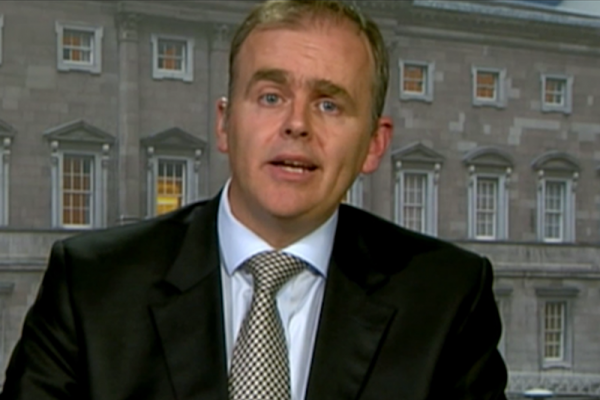 Minister of State for the Gaeltacht Joe McHugh has defended his decision to sanction a grant of €485,000 to restore a theatre in Gaoth Dobhair, against the advice of Department officials.
Mr McHugh was warned by senior officials in the Department of the Gaeltacht that it would be "irresponsible", "negligent" and even "dangerous" to do so, according to documents given to Irish languge news website Tuairisc.ie under the Freedom of Information Act.
A senior official informed Mr McHugh on the evening of February 1st, 2016, the day before he approved the grant, that there was no "proper examination" as yet of the application submitted by Iontaobhas Amharclann Ghaoth Dobhair, the Gaoth Dobhair theatre trust.
Mr McHugh was told that sanctioning of a grant could be a "catastrophe", as department officials believed very little effort was being made to raise the local contribution of 20 per cent of the project's cost, which would be €120,000.
The theatre in Mr McHugh's Donegal constituency was opened by actress Siobhán MacKenna in 1961, and the project involves upgrading the building, according to the trust chairman Pól MacCumhaill.
Mr MacCumhaill told The Irish Times that some €20,000 had been raised locally and a bridging loan acquired, and planning permission had already been secured.
He said that Mr McHugh was very familiar with the project and was very supportive, and the trust could not understand the tone of the language used by the officials in the documents.
In the Freedom of Information response, Mr McHugh was told of other applications, including an emigrants' centre in Carna, Co Galway, and a project in Falcarragh, Co Donegal, which had raised the 20 per cent contribution.
Mr McHugh was advised to sanction €31,961 in principle to defray professional expenses connected with the restoration of the Gaoth Dobhair theatre, but he decided instead to sanction a full grant in principle.
Mr Mairtín Ó Catháin, chairman of the Carna emigrants' centre project, Co Galway, said his group was disappointed that a grant application it had submitted to Mr McHugh's department had not been approved.
He said that the Gaoth Dobhair project did not concern his group, and he "wished everyone involved well".
However, the Carna project, priced at €800,000, had met all the criteria set by the Department of the Gaeltacht, and was still awaiting ministerial sanction, he said.
Mr McHugh said that "all grants" awarded by the Department "have been sanctioned in accordance and in consultation with department officials".
He said he had approved funding for numerous projects in counties Galway, Cork, Kerry, Mayo and Donegal.
He said that the Gaoth Dobhair Business Park Enterprise Development Report of 2014 had "specifically referenced" the Amharclann Gaoth Dobhair project as a "key action" .
Tags: