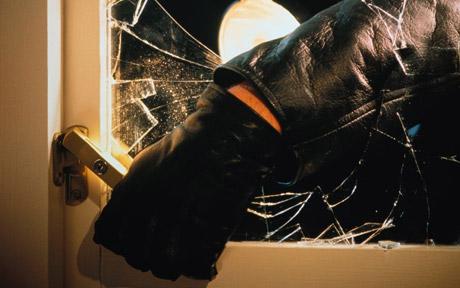 COURTS: A judge has issued a bench warrant for the arrest of a man in relation to an alleged burglary after he failed to appear at Letterkenny District Court.
Jonathan Behan, 43, with an address 14 Glenard View, Dunloe, Letterkenny was arrested on suspicion of burglary on September 23rd, 2014.
Garda James Carey who apprehended Mr Behan told the court, "On the 23rd of September around 11pm, I received a call from the communications centre.
"They informed me that they've received a call from an anonymous caller who reported hearing a sound of glass breaking at the rear of a property at 9 Manor View, Letterkenny.
"She also observed the light of what appeared to be a mobile phone moving around the house.
"Garda Kilcoyne and I immediately made our way to the scene, and were there within a matter of minutes.
"I met the defendant, Jonathan Behan in the rear garden and apprehended him, but I could still hear noise coming from the house.
"I shouted at the person inside the house to come, I also observed that there was glass shattered in the garden and the window was broken.
"The other male exited through this broken window and was also apprehended.
"We asked both males what they were doing, and they both maintained and insisted that they both had permission to be on the property from the owners.
"Both of them agreed to stay where they were, while I carried out some interviews with neighbours, it was quickly established that the couple who were renting the property had recently moved out.
"I got the number of the couple who were renting the property, but was unable to reach them, and was unable to establish who was the owner of the property.
"We sought assistance from mobile patrol, and made the decision to arrest both males on suspicion of burglary, at this point Mr Behan became aggressive.
"Mr Behan said to me, 'Why the f**k are you arresting me? I observed at that stage that he had a lot of blood on his tracksuit bottoms.
"I handcuffed him and put him in the back of the patrol car, at this time his partner who had arrived at the scene became involved.
"He was very, very aggressive at this stage, and became verbally abusive, at that point he threatened Garda Kilcoyne and said he was 'going to get him'.
Garda Kilcoyne then submitted his evidence and told the court, "I was trying to deal with his girlfriend when Mr Behan was being arrested.
"He was becoming increasingly aggressive and threatened me, he then became verbally abusive and called me an 'an alcoholic b***ard'.
"He told me that he was allowed on the property, and that he broke the window to go inside the house and make sure the TV was OK."
Judge Paul Kelly issued a bench warrant for his arrest as the defendant failed to appear in court.
Tags: