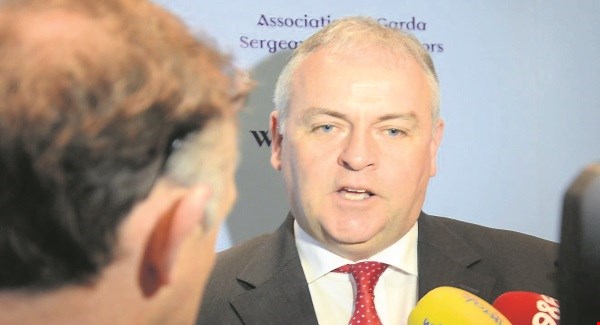 A WELL-known Donegal garda sergeant has spoken about still suffering from injuries suffered in a vicious unprovoked attack.
Sgt Paul Wallace, the county crime prevention officer, was speaking at the annual conference of the Association of Garda Sergeants and Inspectors in Westport, Co Mayo.
A report to the conference showeed there were 611 occupational injuries in 2014, including 283 assaults, 103 road traffic collisions, 43 contacts with sharp, pointed, or rough objects; 22 needle-stick injuries or stabbings, and six cases of psychological trauma.
The report also found three out of 10 incidents involved the garda being off duty for more than one month.
Sgt Wallace spoke of how he was punched in the face and had his nose broken during an assault in Letterkenny. He suffered back injuries which involved treatment for six months.
"What we do need is strength in numbers — that's how people end up getting assaulted when they're on their own. You have one-man patrols cars, it's crazy stuff," said Sgt Wallace.
"Society has changed. Traditional respect is gone, but you are also seen as a target. Look at the water protests: the level of intimidation that was there towards ordinary members."
He said he had epidural injections for his back, but said: "It still hasn't fully recovered and it can still be painful."
Sgt Wallace said people don't realise what young gardaí have to face on the frontline.
"The late Tony Golden [murdered last October in Louth] was doing a routine call, to go with a lady to retrieve personal belongings from her house in Omeath," said Wallace.
"You had all the wringing of hands, what is the protocol around this, why was he on his own? The reality is he was the guard working that evening. He went to do a humanitarian call and paid for it with his life."
The association is threatening strike action over a lack of resources and pay cuts.
New gardaí earn just €23,000 a year.
Tags: