BREAKING NEWS: The emergency services including Gardai, the fire service and ambulance personnel rushed to the scene of a major traffic accident at Letterkenny's Institute of Technology today.
One woman was feared dead and three others seriously injured following a two car collision in the grounds of the college.
Students looked on in shock as the emergency services battled to save the life of the young female student.
Fortunately this was a simulation carried out by Donegal County Council as part of their road safety education programme.
We agreed with the Donegal Road Safety Working Group to carry a realistic report while also explaining this was a simulated exercise in a bid to highlight the very real dangers on our roads each day.
This realistic re-enactment gave people to opportunity to get up close and personal to the everyday tragedy occurring on Donegal's roads.
Donegal County Council road safety officer, Brian O'Donnell, said the exercise was a very true reflection of what happened in the cases of dozens of serious accidents across the county each week.
"Every aspect of this incident reflected what happens when a crash takes place on ours roads.
"It showed the devastation caused by such accidents including the loss of life, injury and just how the emergency services have to deal with such incidents.
"It was shocking to see it up close and personal but this kind of shock treatment is what is sometimes needed to get that message across to people to drive more safely," he said.
Mr O'Donnell also paid tribute to the emergency services for their commitment to road safety and to the public's welfare on a daily basis.
As well as the participation of the emergency services, students from the LYIT including Adrien Bullard Roche, Bernadette McGarvey, Ciara Murray and Alan Dupuy, took part in the exercise.
More than 100 students watched on as the emergency services followed the procedures adopted in a real-life emergency situation.
As well as cutting equipment to remove the 'casualties' from the cars, medical personnel also displayed the methods of removing people from damaged vehicles.
The vehicles used in the incident were supplied by Green Vehicle Recycling.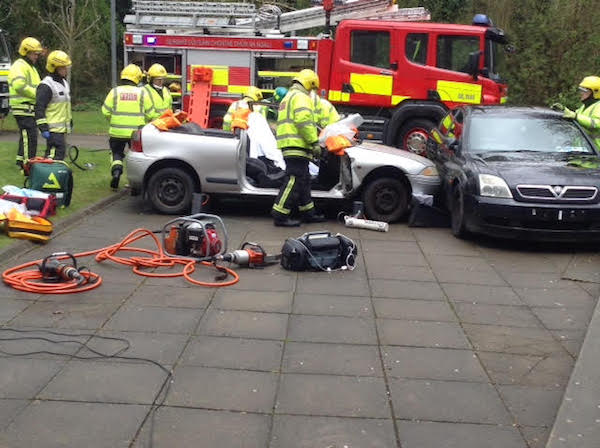 Donegal Daily will continue to highlight the issue of road safety on our roads.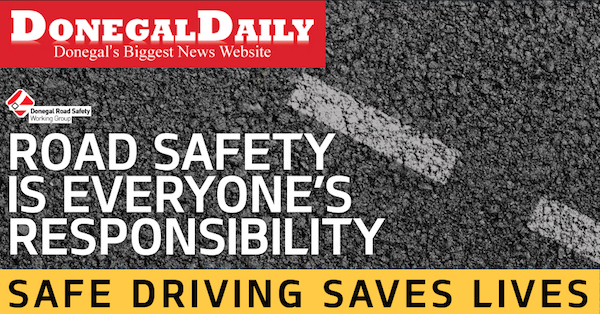 Tags: