The Star Wars crew have landed in Co Donegal.
There has been widespread speculation that scenes for the future blockbuster Star Wars: Episode VIII will be filmed in the area.
But the arrival of trucks and cranes at Ireland's most northerly point, Malin Head on the Inishowen Peninsula today, has now ended that speculation.
The trucks and cranes spent the afternoon making a temporary road into lands close to Banba's Crown, the ruins which mark the most northerly point.
It is understood that the crew have set up a location point in the townland of Bree.
Security has already been set up at the location but it is understood that will get much heavier close to the week of filming – expected in mid-May.
Donegal County Council has also now confirmed that it plans to close the roads leading to the tourist destination between May 15th and 17th next.
It stated that the Malin Loop will be closed temporarily over this weekend but it has not stated why the roads are being closed.
It is not known what scenes are being shot to be included in the upcoming sci-fi epic.
Many local B&Bs as well as private holiday homes have been booked out for the entire month of May to accommodate crew from Lucas Films.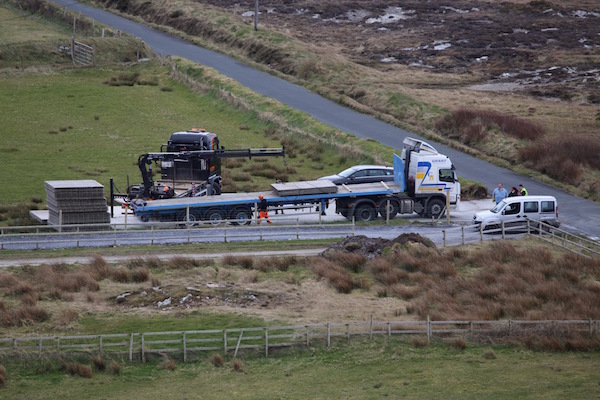 Outgoing Junior Minister for the Arts, Heritage and the Gaeltacht, Joe McHugh, told Donegal Daily he was delighted the crew had arrived and was looking forward to Donegal featuring in the upcoming Stars Wars film.
"The necessary state permits are now in place for limited filming in Malin Head. The community have welcomed the team with open arms and there is tremendous excitement around it
"People are not unaware of the potential magnitude this project can have for the future of tourism in Donegal.
"If you look at the Japanese and Korean market, there is a percentage of people that follow where the film is set and this could have a magnificent impact to the area.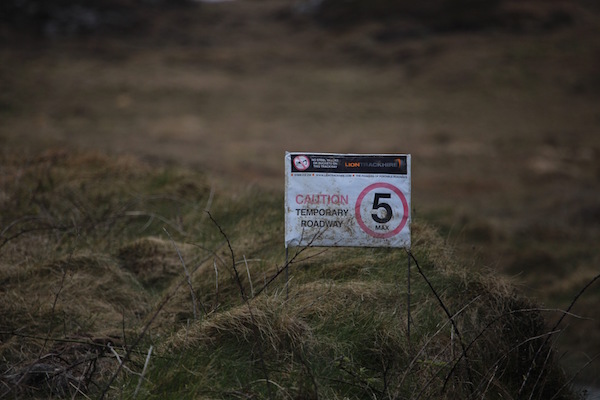 "Locations such as Malin Head have been the hidden gems along the  Wild Atlantic Way and now we are opening them up to the world," he said.
The rugged landscape and sea-cliffs of the area are also thought to have been the reasons which attracted location scouts from Lucas Films to the area.
Locals are hoping that, just like their Kerry counterparts near Skellig Michael, Banba's Crown and Malin Head, will enjoy a spin-off from tourists in the coming years.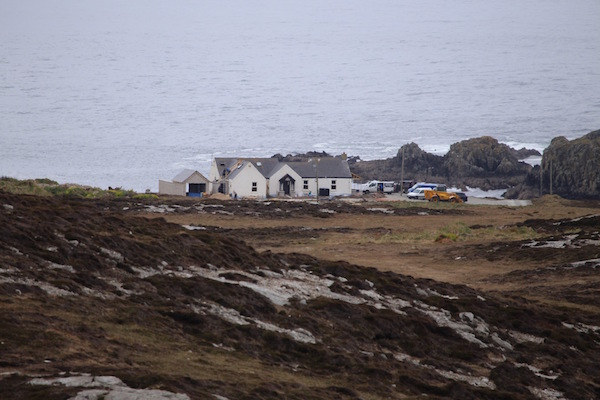 Tags: