FROM LECKVIEW TO THE AVIVA – ROVERS AND STALWARTS ONE STEP FROM GLORY:
How to get to the Aviva Stadium. Head down by the Quays in Dublin or take the route through the city to Ballsbridge. Or alternatively do it the hard way heading to the Port Bridge via the Aura Leisure Complex and Leckview Park in Letterkenny and negotiating Cockhill, Dunboyne, Midleton, Killester, and Ringmahon along the way.
Note: A good coach is vital for this journey and you must be equipped with decent technique and a willingness and determination to get there.
For those who have Letterkenny Rovers engrained in their hearts and souls, Sunday was a day to savour. I'm thinking of the likes of Dessie Kelly whose passion for the club dates back to the early sixties. Or Patsy Collins. Or Liam 'Keadue' O'Donnell who has been there for the last thirty years.
Or Mickey Duffy, subject of one of the sporting pictures of the year – courtesy of Stephen 'Dotsy' Doherty – on the back pages of Monday's 'Donegal People's Press' where the whole emotion of the occasion and the final whistle is written large on his face.
And those who have gone from us and were remembered in congratulatory tweets such as the one from Bartley Ramsay to Diarmaid Doherty – "No doubt your dad and a few other stalwarts were looking down on Leckview today". How the late Barney D. would indeed have revelled in Sunday's experience – and how his widow, Mae, did, the smile on her face afterwards saying everything there was to say. "Oh, I'll be there," she insists when I ask her will she making her way to the Aviva on Saturday May 14th. And half of Letterkenny with her.
Those off the pitch played their part on Sunday with vocal backing and the sizeable contingent of Ringmahon Rangers supporters who travelled the length of the country added to the atmosphere (and, it must be said, to the beer sales in nearby LIDL).
And Eamon McConigley and his backroom team must have equal share in the Rovers achievement from the moment the first ball was kicked in this year's Intermediate Cup right up to the decision to bring on David Shovlin for the injured Stevie Okakpu with just under twenty minutes to go.
Up to that point, every single Rovers player had equipped himself manfully to the task – from ever alert goalkeeper, Rory Kelly, through to his solid defensive line-up of Paul Boyle, Shane Bradley (surely he's not going to be forty on his next birthday?!), Jonathan Minnock and Ryan Lonergan, to the equally industrious midfield sector of Mark Forker, Christy Connaghan, Terence Shiels and Paul McVeigh and the twin front line of Darren McElwaine and Okakpu who never stopped chasing or harrying until the latter was replaced and Shovlin came on to set up McVeigh for the opening goal and then settle the nerves around Leckview with the decisive second in the closing minutes.
And Tommy Bonnar who added a fresh injection of endeavour in the final ten. And every player who has featured in this journey of journeys.
Crumlin United will provide the opposition on May 14th but before that Rovers go into action again this weekend – Portmarnock (beaten by Crumlin in the other Intermediate Cup semi-final), arriving at Leckview for an F.A.I. Cup first round replay on Sunday (kick-off 2.p.m.).
Could last Sunday be bettered?  We might have to wait until the middle of next month to have that one answered but meanwhile the confidence boosted by the performance against Ringmahon can inspire Rovers to yet another day in the sun.
BRAY WONDERERS (WONDERING HOW THEY CAME AWAY FROM FINN PARK WITH NOTHING)
Funny old game, football. You go and dominate the second half of your previous home game and get nothing out of it and then you're pinned to the collar for most of your next fixture and you still come away with three points.
Football's version of swings and roundabouts. But how Bray Wanderers left Ballybofey on Friday night with zilch on either the scoreboard or the points tally only the sporting gods know and even they're probably still scratching their heads.
Finn Harps had not been dominated at home like this in any of their previous Premier League fixtures and that includes Derry City, Shamrock Rovers and St. Patrick's Athletic. But Bray arrived with a game plan from the start and set about implementing it and, basically, giving Harps the runaround.
Nine minutes in after soaking up early pressure, the home side did go in front courtesy of a fine finish from Dave Scully against his former side after a neat passage of play involving Sean Houston, striding purposefully into visiting territory from his own half, and Ryan Curran who supplied the telling cross.
But neat passages of play and Harps were strangers for the rest of the game and it was Bray who continued to control matters – except where it mattered most, putting the ball in the net.
For despite the Wicklow side's dominance, they didn't test Richard Brush to any great degree apart from dead ball positions with which the Harps keeper coped comfortably.
An undeserved trio of points for Harps, even the most ardent home supporter would agree but three points nonetheless that brings them into double figures for the campaign to date.
Defeat in Galway in the E.A. Sports Cup on Monday night on penalties (Ciaran Gallagher proving throughout the game that Harps have two decent goalkeepers in the squad) – those occasional matches at either end of the weekend will sorely test the Finn Park part-timers in the months ahead – where Harps were unlucky not to secure a point in the league outing the previous week (there's those swings again) is one thing but Oliver's Army must now make the long trek to Cork and Wexford for their next two outings and hope to get something from at least one of those games.
Turner's Cross has not been the happiest of hunting grounds for Harps and any repeat of the performance against Bray last weekend will ensure they won't be singing on the bus on the way home this time out either.
But this Harps team have the capability of surprising some of the big guns this season and I wouldn't be ruling out completely the possibility of a point from Cork.
MARTIN'S POSER
Martin Orr, that man of music, mirth and mischief, posed this one at the Letterkenny Rovers Cup game on Sunday at Leckview Park: Name the player who turned out for Scunthorpe United AND captained England at the same time?
Answer (which, I confess, I didn't get) at the bottom of the column.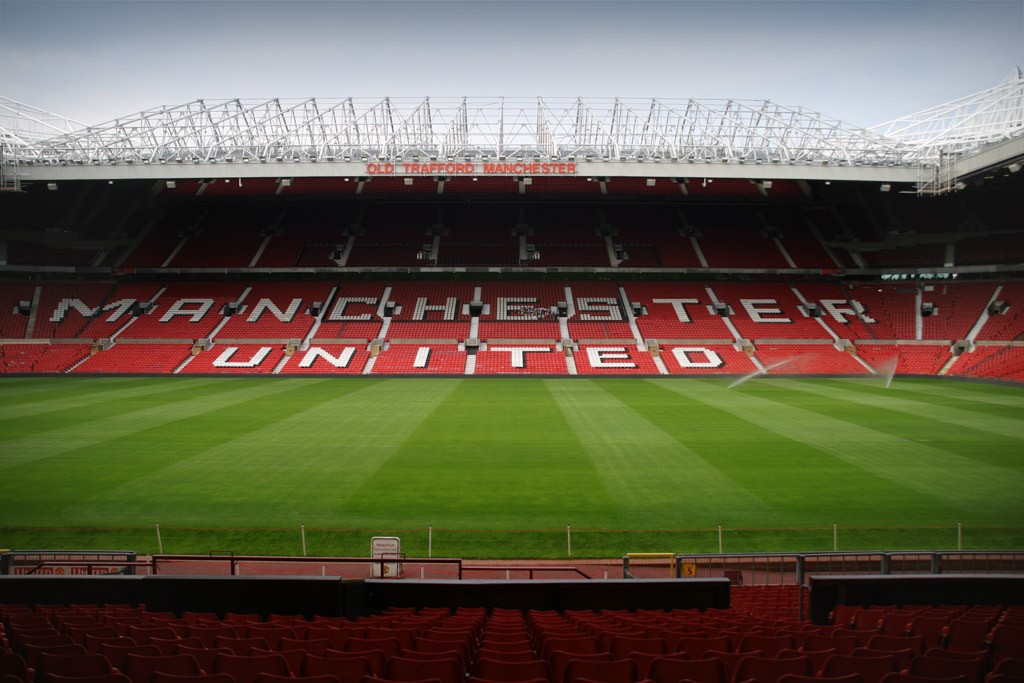 SEAMUS & CO. GET AN OLD TRAFFORD AIRING
Old Trafford, Saturday last, a half an hour before kick-off and the tannoy announcer wishes the warmest of welcomes to Seamus Durkan and a contingent from Donegal who have travelled over for the Manchester United/Aston Villa game.
Sixty-six in all had made the journey on two Boyce's coaches including a group from the Hospital Sports and Social Club and a bunch of customers from Seamus's pub in Ramelton, the Lennon Lodge.
Some of them had arrived at the stadium at twelve noon on Saturday whereupon our Seamus contacted United legend, Paddy Crerand, by phone to see if the latter could meet up with them for a short while before the game. No problem, says Paddy, and so between ten or fifteen of the Donegal fans met up with the former Red's midfielder for around twenty minutes. Among them, Ian and Marjorie McGarvey, herself a United fanatic and enjoying her first ever meeting with Crerand, who boasts strong links with Gweedore.
Very emotional was Marjorie, this column's spy in the ranks, John Diver, reveals.
And then as the Ramelton brigade had settled into their Old Trafford seats, over came the announcement of welcome to "Seamus Durkan and those who had travelled over from Donegal". All arranged by the bold Crerand who is involved with M.U.T.V.
Seamus's wife, Maureen, I should add, is a first cousin of the ex-Scottish international.
Also among the travelling party were three generations of the Blake family, Mickey, son Shane, and his young son.
A memorable weekend for all and a tired contingent arrived back on home territory on Sunday evening.
Exhausted they were, John tells me. But it didn't stop Ian and Marjorie from keeping their date with the dancing floor in Jackson's Hotel on Sunday night! Even Marcus Rashford doesn't have their twinkle feet….
CONRAD PUTS HIBS IN SIGHT OF CUP GLORY:
And still on Ramelton and cross-channel football, what about that performance from Conrad Logan in the Scottish Cup semi-final? A couple of top drawer saves kept Hibernian in contention during normal time before the former Swilly Rovers underage ace, ensured Hibs' place in the final with a brace of stunning stops in the penalty shoot-out against Dundee United.
Not the first Logan to star in a Cup match – I remember his dad, Joe, putting in the performance of a lifetime and scoring a cracking goal in an F.A.I. Cup tie against Athlone Town in Ballybofey in the early eighties – but undoubtedly one to remember for the younger Lennon Logan.
He even got congratulatory text messages from former Leicester City team mates, Jamie Vardy and Kasper Schmeical.
No guarantee that Conrad will feature in the Cup Final against Rangers but no guarantee he won't either.
The only thing we can be certain of is that Ronny Deila's days as Celtic boss are close to over – a surprise choice in any event and one who has not really shown that he was the man for the job in the first place.
Jim McGuinness on the other hand……
4 MINUTE MILE ON TRACK
It's coming around again quicker than a four-minute mile. Hard to believe we're only three months away from an event now firmly pencilled in to the county's athletics calendar.
As announced this week, Letterkenny Athletic Club will be hosting its annual Sub 4 Minute Mile challenge at the Danny McDaid Track on Saturday July 2nd.
A quality international field of athletes will once again bring class and competition to an event that features not just the showpiece of the day but a host of other disciplines as well. Last year, three Irish athletes, Michelle Finn, Kerry O'Flaherty and Sara Treacy all secured qualification standards for the 2016 Olympic Games in the 3,000m steeplechase at the Letterkenny event. A significant achievement and underlining again what it can mean for some of the competitors.
The Sub 4 Minute Mile is, of course, the standard bearer of the overall event. The press release issued by Letterkenny A.C. this week put it into context by pointing out that more individuals have climbed Mount Everest than have run under the magical four minutes for the mile.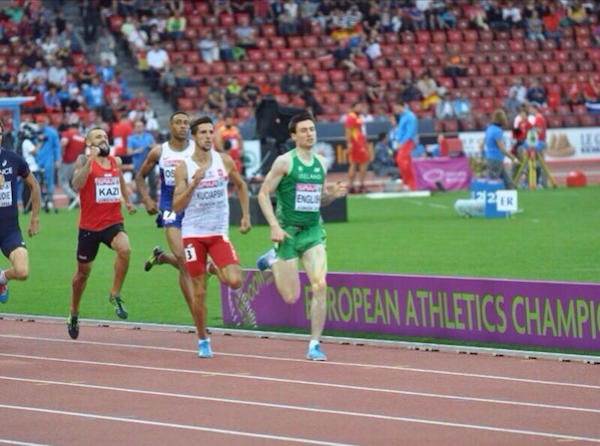 THE MORTON MAN – AND GIRLS
Standing in the Morton Stadium in Santry last Thursday, I caught a glimpse of Mark English doing the circuit.
Well, not quite. Just the old imagination reacting to an interview the Letterkenny athlete gave to 'The Sunday Times' the previous week when he spoke of his training regime in Dublin.
"I love going out and blasting through a few 400s in the rain in Santry, There's something beautiful about it. I don't know what it is. Maybe I'm a bit mad."
Perhaps, but not as mad as those athletes who won't be making it to the Olympics in Rio later this year.
I'd never previously made it along to the famous old athletics venue but Thursday's Loreto Schools Track and Field Championships offered the opportunity last weekend.
It wasn't raining but there was plenty of running and the students from Loreto Letterkenny did themselves pride both in track and field events with a handful of medals arriving back in town on Thursday night.
No sign of Mark English but he will continue to be an inspiration to all young Donegal athletes whether they're blasting through their 400s in Santry or anywhere else.
ANOTHER SEMI-FINAL IN LETTERKENNY
Just a reminder that the Letterkenny R.F.C. under-18's go into Ulster Cup semi-final action against Virginia at Dave Gallaher Park this Saturday.
The match starts at 11.30.a.m. and hopefully will end with arrangements being made for the trip to the Final and another local success story to write up.
WONDERWOMAN
There's often occasions when you could argue close to every single point made by Joe Brolly. But how many could dispute his suggestion that Termon's wonderwoman, Geraldine McLaughlin, is the country's greatest Gaelic footballer?
I watched the video link of her performance for the LYIT in the Donaghy Cup Final last week when she scored 4-12 out of the Letterkenny side's tally of 4-15 in their victory over Blanchardstown – not the first time she has notched a bagful for club, county or, in this case, college, but once again remarkable.
But one thing shouldn't be overlooked – the contribution of her team-mates to that unbelievable scoring ratio. They too deserve the plaudits for providing the telling passes and taking opponents up blind alleys as she continues to point the way to greatness.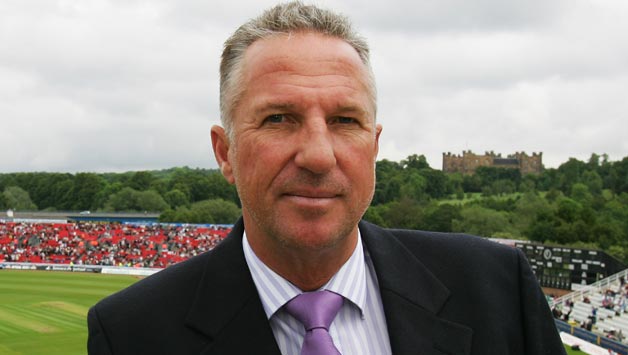 WHEN BEEFY CAME TO TOWN:
Well, did you get it? The identity of the player who played with Scunthorpe United and England at the same time?
Top of the sporting class if you gave Ian Botham as your answer. Performed for both 'The Iron' and the English cricket team.
And, though Martin never mentioned this, he (that's Botham) once (or maybe more than once) enjoyed a pint or two in the Central Hotel in Donegal Town. Or was it the Abbey?
In any case, I can recall quite a few years back spotting the big man (and I'll tell you he looked big even sitting down) at the bar in one of those fine establishments. One of those opportunities I should have taken and gone over to him and had a chat but he was in company and who knows how he might have reacted at being interrupted in his pinting duties and, like I say, he was a lot bigger than me. Iron man indeed.
Tags: