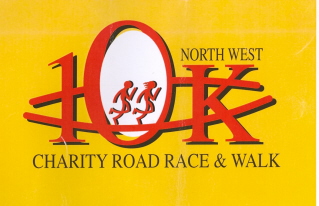 The 20th North West 10k is fast approaching and on this Friday evening there is a very important marshals meeting in the Mount Errigal Hotel at 7.30pm.
Chairperson James Boyle is appealing for more volunteers to steward at the huge charity run and walk, which has been attracting over 2,000 entries in recent years.
"This is one of the biggest outdoor events staged in Letterkenny so as part of our safety management plan we need a huge team of stewards to marshal the 10k. We have our loyal regular volunteers but we are appealing for more help for the race which is on Sunday week the 1st of May" Mr Boyle said.
The two benefiting charities this year are the Irish Pilgrimage Trust (Donegal Branch) and Spina Bifida Hydrocephalus Ireland (Donegal Branch). Both charities have been working hard on a range of fundraising initiatives ahead of the special 20th anniversary North West 10k.
"We are asking the public to support these two very worthy causes by taking sponsor cards and entering for either the race or walk. The first 2,000 people will get the new 10k t-shirt which is being delivered at the beginning of the week. The committee would also like to acknowledged again the continued sponsorship of our charity event by DonegalDaily.com and Brian McCormick Sports & Leisure" Mr Boyle said.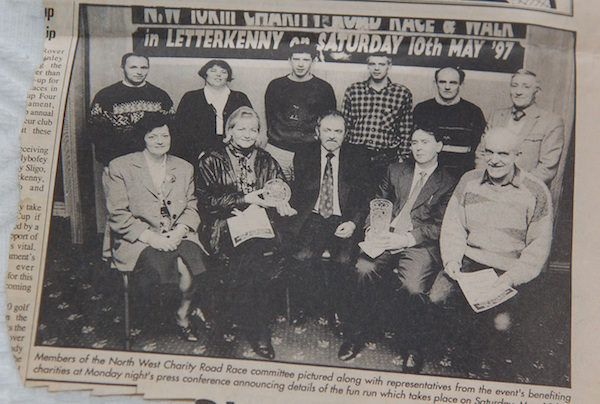 As well as registering on-line runners and walkers can also pre-enter at Letterkenny Community Centre next week. The registration office will be open on Wednesday 27th, Thursday 28th and Friday 29th April from 5 – 6.30 p.m. Entries will also be taken on Saturday 30th April from 3 p.m. to 6 p.m. For further information on the North West 10k go to www.northwest10k.com.
Tags: