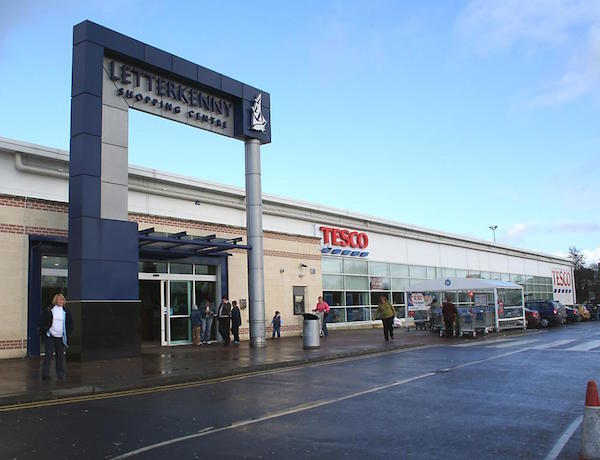 SEVENTY per cent of Tesco's longest-serving workers have decided to quit the company after the supermarket giant offered 'generous' redundancy packages, it emerged last night.
The company was facing strike action at its Letterkenny store – and at stores throughout Ireland – after saying it would no longer honour pay and conditions to workers who joined the company prior to 1996.
Twelve members of staff in Letterkenny are on the older contracts. Seven hundred colleagues of the 1,000 affected nationally say they will now quit their jobs after being offered five weeks' pay for every year of service. The redundancy offer is also uncapped. It's understood some Letterkenny staff have decided to take the offer.
About 300 workers who are on pre-1996 contracts but do not want to take up voluntary redundancy can continue to work for the retail chain, but only on new contracts.
Tesco says these workers will be paid compensation of 2.5 times their annual loss of income.
Tesco has 14,500 staff in 149 stores in Ireland.
It is seeking to bring long-service employees' pay and conditions into line with the rest of its workers. The 1,000 long-serving staff at Tesco had voted overwhelmingly on Friday for strike action over the company's plans.
In a statement Tesco said: "In the course of discussions on our proposals to move colleagues working on the pre-1996 contract to our main employment contract, following requests from colleagues we agreed to open up a voluntary redundancy scheme offering 5 weeks per year of service uncapped.
"Feedback from our colleagues was that the voluntary redundancy offer was generous and fair. More than 70 per cent of our pre-1996 colleagues have now accepted voluntary redundancy."
Tags: