A DONEGAL accountant has turned down the chance of a date with a South African model on the country's latest hit TV show
Lee (33) seemed taken aback by Frederica (25) when they appeared as a potential couple on RTE's First Dates Ireland.
During the show Federica said she was looking for a particular kind of fella, telling the cameras: "I have a high sex drive and he need to be able to keep up with that.
"I'm very intelligent, even though I say so myself."
Federica got up close and personal with the Donegal man – whose accent was a big hit on social media tonight.
She patted his head whereas he just wanted her to sit back down again.
Lee looked shocked when the model, now living in Dublin, asked him: "How's your doodle?"
And the Donegal man replied eventually: "It's working well."
Federica admitted: "He was kind of uncomfortable with it – and that was just a test."
That wasn't the only awkward moment. Frederica asked Lee what age he thought she was. He said 29, but she's actually 25….
However Lee was clearly not happy with his first date – and then broke the news to Frederica that he would be going home alone.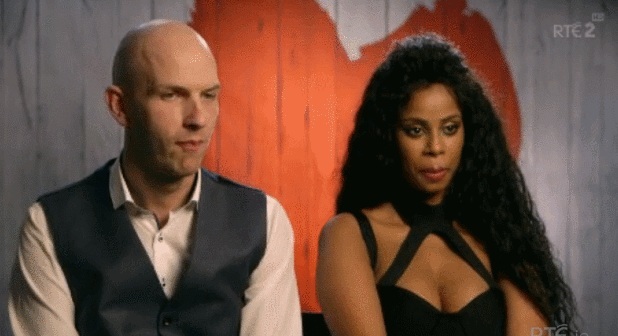 Tags: