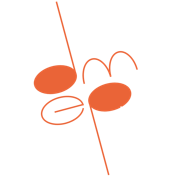 Come along and hear the talented young musicians of the Donegal Music and Education Partnership as they perform in a free concert at Letterkenny's Regional Cultural Centre.
Letterkenny Junior Choir will also take the stage at the event which starts at 2.30pm.
The programme includes musicians from grade 8 on piano to beginners on drums.
The DMEP has been running for more than ten years and has some 500 young musicians and singers on its books for individual or small group classes. It's under the umbrella of Donegal Education and Training Board.
Accompaniment for the first half of the programme will be provided by the pianist Pamela Patterson.
Martin McGinley, director of the DMEP, said there's a treat in store for people going to the concert.
"It's a remarkable gathering of young musicians," he said. "It illustrates the work being done by tutors and students in the massive DMEP programme around the county.
"We have a big range of instruments, from cello to guitar to saxophone. We have young children who are just starting, and teenagers who are playing with the Donegal Youth Orchestra.
"There's lot of variety in the music as well. You could have a new traditional piece 'Fort Dunree' followed by a Bach prelude followed by a trio of beginners playing 'Zip-a-Dee-Doo-Dah'! It should be good fun."
Tutors who have students featured in the Letterkenny concert on Sunday afternoon include Pamela Patterson (piano); Michael Kielty (drums, percussion), Nigel Crossan (clarinet); Anderinna Gooch (piano); Martin Crossin (guitar); Sean McCarron (sax); Ursula Ó Faodhagain (piano); Olivia Goodman (woodwind); Lucia Spacirova (violin); Egon Callery (guitar); Rachel Harkin (voice); Frank Gallagher (violin); Victor Yélamo (cello); and Irene Donnelly-Tinney (violin).
The concert runs from 2.30pm to 4pm. Admission is free.
Tags: