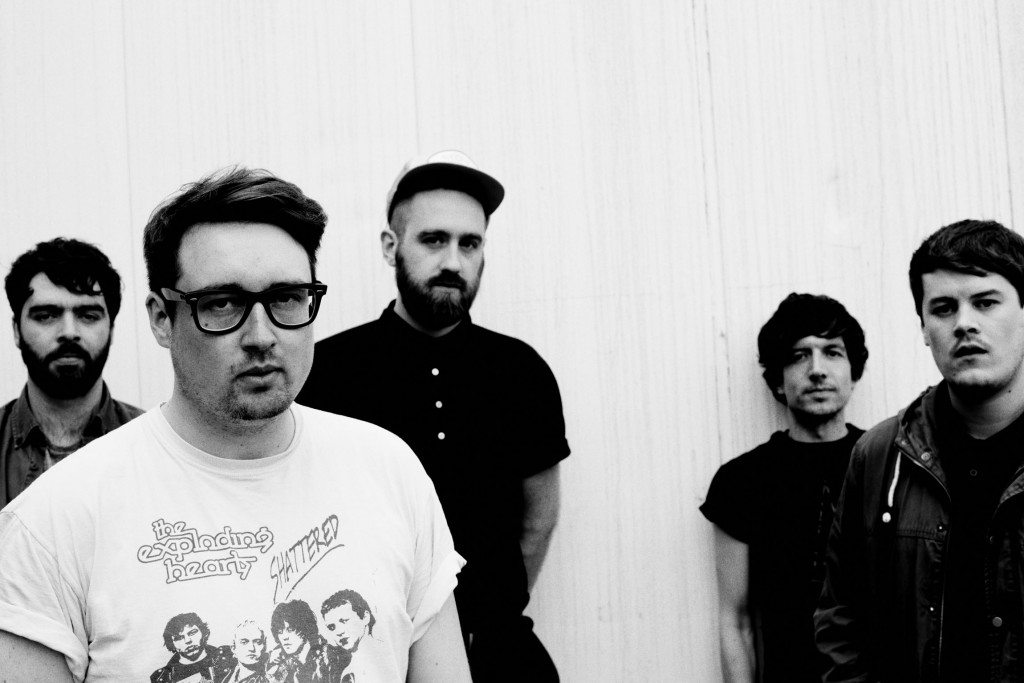 Distorted Perspectives
Donegal will play host to its third annual experimental music and art festival when Distorted Perspectives lands back in Letterkenny over the May Bank Holiday Weekend for three amazing nights of music in the Regional Cultural Centre and No.58 (Central Bar Upstairs). The three gigs at the RCC start at 8pm, tickets can be booked at An Grianán Theatre Box Office on 0749120777 or online at www.regionalculturalcentre.com and there is a special 3 gig weekend ticket priced €20. Distorted Perspectives is presented by the RCC in association with the Earagail Arts Festival.
The festival opens on Friday 29th April with the psychedelic pop king and former cohort of War on Drugs, BC Camplight along with Jeffrey Lewis & Los Bolts, who the New York Times described as an indie-rock Woody Allen and Jarvis Cocker saw fit to call "The best lyricist working in the US today". Leeds-based Hookworms will headline on Saturday night with their impetuous motorik and piercing swathes of noise. Thought of by many as one of the best live bands currently touring, Hookworms flung themselves into the public's consciousness with 2013's Pearl Mystic LP, which was one of the most-acclaimed albums of the year in the UK press. Saturday also features Dublin act Twinkranes, who NME magazine described as ".a fantastically unhinged mix of speeded-up krautrock rhythms, dirty drones and wonky synthesizers, which is at once weird and danceable and very pop".
Sunday at the RCC features an evening of live music specifically composed to accompany a selection of film. This includes a sound and vision mix of the surrealist 'Meshes In The Afternoon' by F12 and a short performance piece by AUTUMNS and  an experimental score to the 1920 German silent expressionist horror film 'The Cabinet of Dr. Caligari' performed by a collective of local Donegal musicians. Co-founder of the eponymous Glasgow club night, label and worldwide DJ partnership that is Optimo (Espacio), JD TWITCH closes the Distorted Perspectives weekend with an Africa inspired late night DJ set in the newly developed No.58 venue (above The Central Bar) on Sunday night.
In addition to these four great music events Distorted Perspecives will also feature some great art. Miska Westell, an artist and designer originally from England now based in Austin, Texas who does a lot of art for will exhibit a series of psychedelic posters. A major retrospective of the work of the New York born artist and photographer Richard Noble featuring Conception', a spectacular large-scale video and sound installation projected over a dark reflective pool, first shown at Distorted Perspectives 2015 will also be on display.
Tags: