Hi guys, hope your enjoying your bank holiday weekend and there's not too many sore heads today!! It's great we all get to put off the Sunday night fear for one more day!
This week I'm talking all things white, I love white and nothing says "summer" quite so profoundly as a white shirt over faded blue denim. One of the best things about white is that it acts as a reflector when you wear it and lights up your face in a most subtle and flattering way.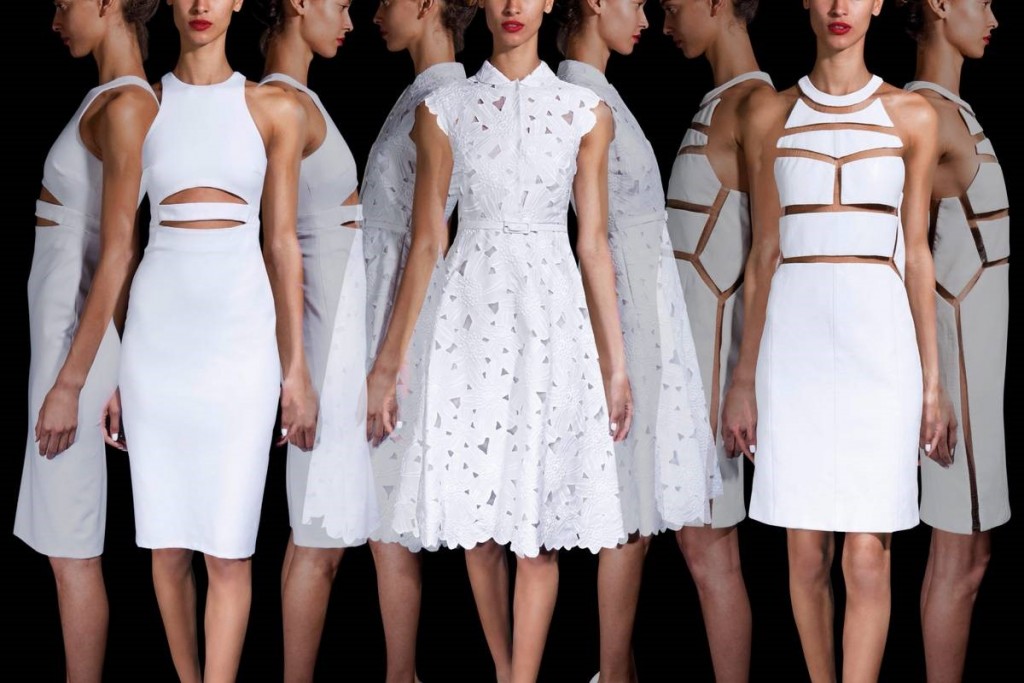 Generally everything goes with white but I do think a critical eye is required when assessing an outfit's 'wearability'!!White is an easy one to get wrong in a way that black seldom is – mainly because it can turn transparent at the drop of a hat. Choosing clothing which is of very high quality and has a good lining are essentially when wearing white. I know many woman whom are extremely scared of wearing white because of its one major disadvantage- its ability to attract dirt. But don't be scared, white is wonderful!
I've picked out some lovely white pieces from https://www.ladyvb.com/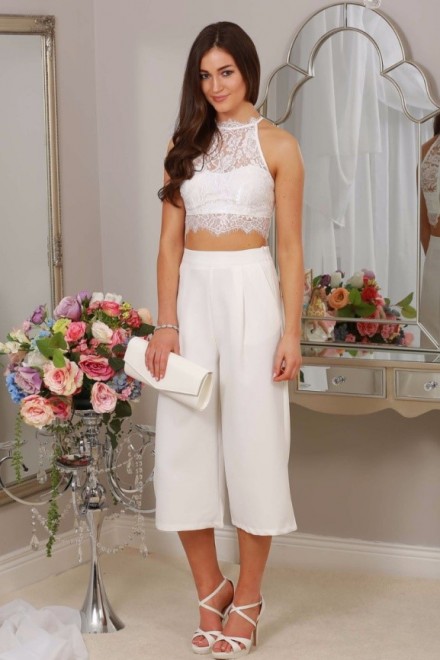 These white culottes and little white crop top are so elegant and cute, perfect for a summer evening out. You could add a splash of colour by adding different coloured shoes or a little fitted blazer or cape with it.
Perhaps you're like me and love the all-white look, I think it's just so classy, so you could add this white cape to the outfit above. As I said white literally goes with anything and this cape and dress coat are the perfect accessories for over that dress you're wearing to a wedding or occasion. They can  also add an extra classy touch to a simple pair of denim jeans and top.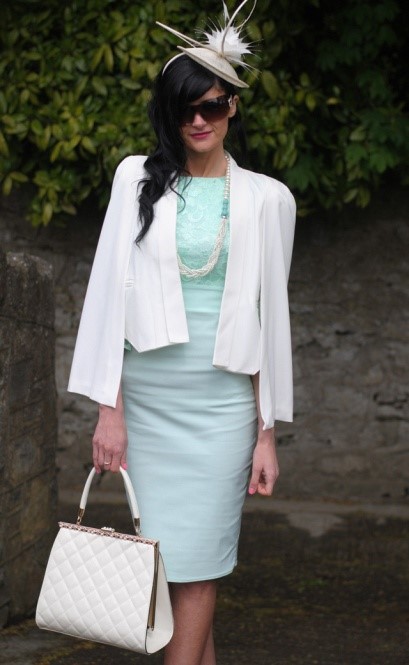 This gorgeous green tulle skirt matched with a simple white crop top (below) is a stunning look for a summer wedding or even a day at the races.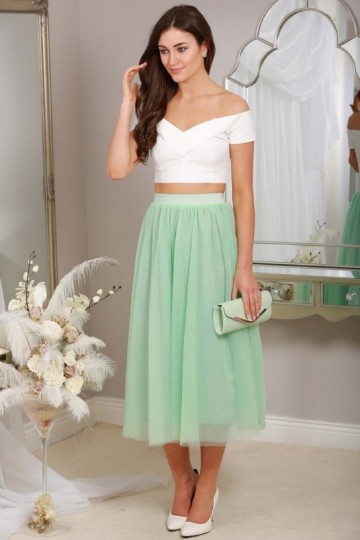 With confirmation and communion season in full swing, and vast becoming extremely large celebrations and dressy affairs. It can often be hard to get an appropriate outfit, especially all those mothers/aunts/sisters  who put extreme pressure on themselves to look fabulous. I've put together a few outfits which could also be worn again on another occasion or outing!
How gorgeous is this white frill top on nude culottes? This is just the thing to have you looking on trend for that special occasion.
If you're looking for something simple, classy and elegant for your next night out with the girls or your better half, then this choker neck dress or white co-ord set is just the thing for you. As I said, the great thing about white is it literally goes with anything so you can mix and match the white top with different coloured skirts or add coloured tops to the skirt and suddenly you've several different outfits to choose from!
Lastly, I'm finishing with some more ladies day inspo- for all you who will be off to the races this summer. This white asymmetric midi dress is extremely striking and really grabs the eye.
Let's be honest the only time we can get away with wearing all white or mixing white with bold colours is during the summer, so ladies take full advantage!
As I mentioned all outfits (as well as many more gorgeous items) can be found on https://www.ladyvb.com/
Enjoy what is left of the bank holiday guys, whatever your up to.
MAIRÉAD
xx
Tags: