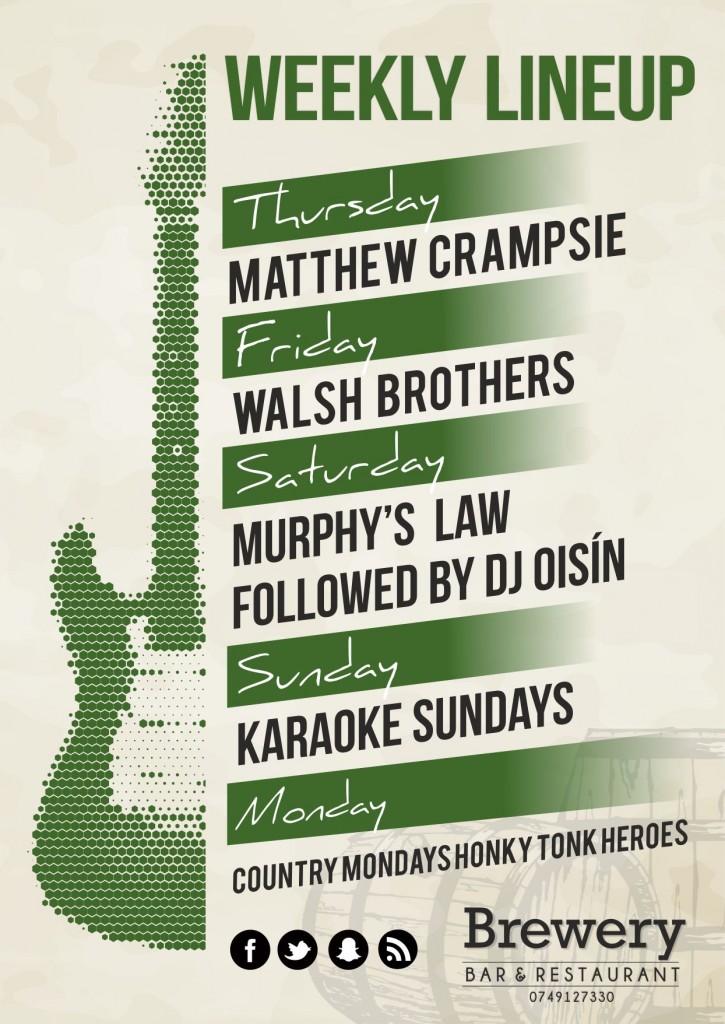 ENTERTAINMENT: It's almost the weekend and The Brewery Bar has another amazing line-up of entertainment for you.
The bar has established itself as the go to venue and it caters for all ages, with its diverse range of music.
The Brewery also has a diverse and delicious menu and they serve food daily until 10pm.
They've got some of the biggest and brightest acts in the local music industry playing LIVE all throughout the weekend.
Tonight, Matthew Crampsie is LIVE, while on Friday the brilliant Walsh Brothers play LIVE.
On Saturday, it's the amazing Murphy's Law – while DJ Oisín will bang out all your chart favourites to keep you rocking into the wee early hours.
On Sunday – Karaoke Sunday's are everybody's favourite, showcase your talents and have a laugh at the same time.
Then on Country Monday's – The Honky Tonk Heroes will be LIVE.
ALL cocktails are just €5 – ALL WEEKEND!
THE BREWERY, we've got you covered!
Tags: