A brand new guide to Donegal and its Wild Atlantic Way has just been launched in time for a Summer of family fun exploring the county.
"Crafty Kids ​Guide to Donegal​ and its Wild Atlantic Way" is a local visitors guide with a difference, its written by local school children through their stories and artwork and is full of Local insider tips on where to go , must visit tourist attractions and fun days out for all the family on their visit to Donegal.
Crafty Kids, a local arts craft and toy store in Letterkenny and Evelyn Mc Marketing created the idea and invited the schoolchildren throughout the county to help produce a unique and original guide to what's great about the county and its Wild Atlantic Way.
Supported by Failte Ireland the children's guide, challenges the local and visitor to experience Donegal as the locals know it.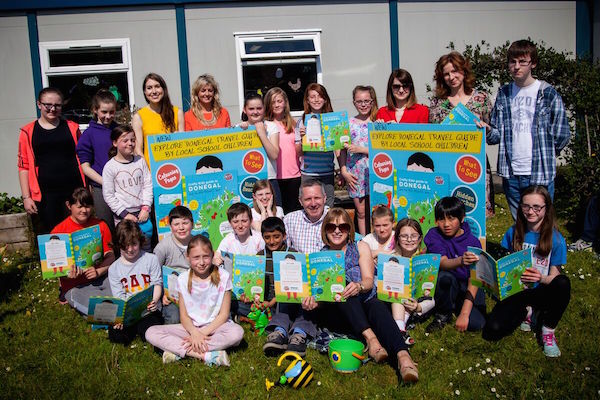 Visit The Pool of Tranquillity a lake with a secret lower lake 50 metres below, Discover 20 sandy beaches only the locals know about, read local kid tested tips on where to visit in the county and budget your family spending money by finding out all the FREE family fun things you can do on your travels throughout Donegal and its Wild Atlantic Way.
With a colourful child friendly design by designer Ruth Graham the book includes a fun activity and colouring section, quizzes ,puzzles and a map to get around.
This Summer explore Donegal with this new guidebook from children who know their own area inside out and create a unique travel experience for all the family in Donegal and its Wild Atlantic Way.
The book is available to buy in Crafty Kids stores in Letterkenny Retail Park or Letterkenny Shopping Centre or online at craftykids.ie or in various locations throughout Donegal. Check out their facebook Crafty Kids Guide To Donegal and its Wild Atlantic Way.
Tags: