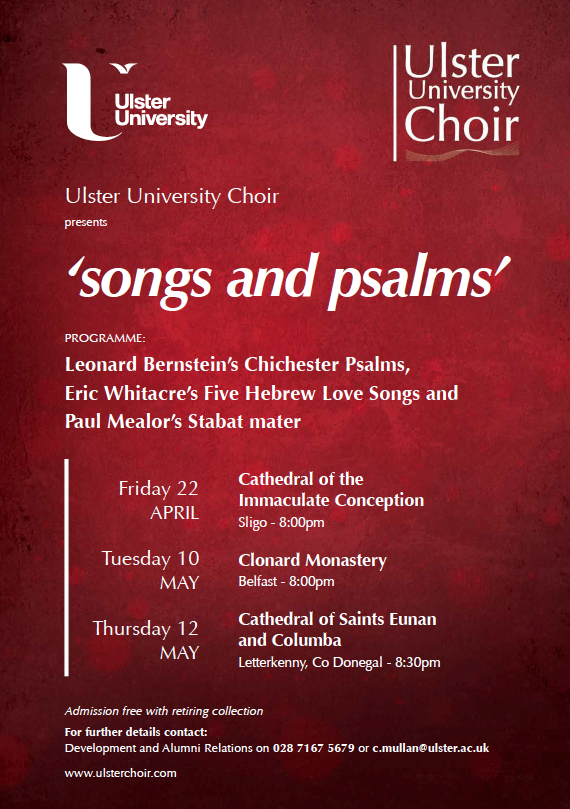 The Ulster University Choir, fresh from their New York Carnegie Hall concert, are to perform at St Eunan's Cathedral this evening.
The Choir will perform "songs and psalms" in a free concert which starts at 8.30pm.
Violinist Lucia Spacirova, from Donegal Camerata, is guest soloist.
The Choir will include work by Paul Mealor which was featured in the America tour within the programme.
Speaking about the Choir's invitation to perform at Carnegie Hall, Dr. Jonathan Griffith, Artistic Director and Principal Conductor for Distinguished Concerts International New York (DCINY), said:"The Ulster University Choir received this invitation because of the quality and high level of musicianship demonstrated by the singers as well as the exceptional recommendation given by Paul Mealor.
"It is quite an honour just to be invited to perform in New York. These wonderful musicians not only represent a high quality of music and education, but they also become ambassadors for the entire community."
ULSTER UNIVERSITY CHOIR, ST EUNAN'S CATHEDRAL, 8.30pm.
Admission: free with a retiring collection
Tags: